The world's first Plastic Negative poo bags that save ocean-bound plastic.
Award winning eco-friendly poo bags designed for general waste and dog poo bins.


Made from 50% recycled HDPE plastic (e.g. old shampoo and milk bottles) and 25% natural oyster shell waste, certified by the Global Recycled Standard.


Certified Plastic Negative by rePurpose Global.
Each poo bag funds the collection and recycling of one ocean-bound plastic bottle through Pet Impact's partnership with Ocean Co. This equates to removing 5 times more plastic from nature than used in the poo bags, giving them (and you!) a Plastic Negative footprint. 


Waste-based poo bags are better for our planet.
Stop creating new waste by choosing poo bags that re-use it! Reusing waste has clear evidence-based benefits, such as cutting carbon emissions, reducing energy use, conserving scarce resources and minimising waste sent to landfill and incineration. 


Putting a sustainable waste stream to better use.
Oysters are widely considered a sustainable food source, but millions of tonnes of waste shells are landfilled every year. Adding waste shells to poo bags reduces the use of fossil fuels and improves the sustainability of the aquaculture industry. Processing the shells also provides a livelihood for local communities. 


Guided by science, not market trends.
Compostable and biodegradable poo bags do not reliably breakdown as claimed, still contribute to microplastics and can be just as bad, if not worse, than normal plastic - especially if not disposed of correctly (i.e. in compost). Learn more below.
Each box stops 240 plastic bottles from entering our oceans through Pet Impact's partnership with Ocean Co. That's one bottle per bag!
Made of Recycled & Renewable Materials
Certified Plastic Negative
Earn Rewards for Bottles Collected
Most Eco Friendly Pet Product 2023
---
Guided by evidence. Not market trends. 
The poo bag world is filled with greenwashing. We're here to set the record straight.
Our Journey From Compostable to ReSEAcled Poo Bags
Like many eco-conscious pet owners, we started out believing that biodegradable poo bags were the eco-friendly solution to conventional poo bags. We thought they were made from plants and that they'd biodegrade regardless of where they ended up, leaving no trace... How wrong we were!

After a good year of research, speaking with plastic experts and sustainability consultants from The Rubbish Project, we discovered biodegradability doesn't guarantee 'eco-friendliness'. In fact, biodegradable plastic is just as problematic as normal plastic and may even create more problems than it wishes solve.
After we surveyed our customers we discovered that less than 5% of people were composting our compostable poo bags, meaning the majority went to landfill or incineration.
But then we discovered that landfill doesn't have the right conditions for their biodegradation (e.g. no oxygen), so our compostable poo bags wouldn't breakdown there, persisting for potentially hundreds of years, with the added problem of releasing methane, a potent greenhouse gas! In this sense, they were probably worse than normal plastic in landfill.
In fact lots of research now shows that biodegradable and compostable plastic behaves like regular plastic in the real world, persisting for years before fragmenting into microplastics.
Then it got us thinking, if all poo bags are single-use and go straight to landfill or incineration, is it sustainable to use precious food crops and huge amounts of water, land, chemicals and GMOs to make them?
It turns out that 'plant-based' plastic has an extremely large environmental footprint, potentially larger than normal plastic and competes with human food production. What's more, these 'plant-based' poo bags still rely heavily on fossil fuels and are made with up to 80% PBAT, a biodegradable plastic made from petrochemicals!
We concluded that biodegradability is a myth (and is kind of pointless if most poo bags go to landfill or are burnt!). It was clear that what matters most is what they're made of and fossil fuels and food crops didn't sound sustainable to us (or our sustainability consultants).
So we decided it's time for change. We didn't want to keep producing new plastic that we knew would end up in landfill or incineration. Instead, we created our new ReSEAcled poo bags from waste that was already destined to go there! In this sense, we knew we wouldn't be adding any new waste to landfill/incineration and would help clean up existing plastic pollution.
Recycling plastic is also proven to use less energy and produce fewer carbon emissions than making plastic from virgin materials. It also avoids the many environmental problems with plant-based plastic, such as deforestation and competition with human food production.
Join us in The Poo Revolution as we continue to find sustainable solutions for dog poo disposal!
Frequently Asked Questions
Are these bags biodegradable and/or compostable?
No.
But research shows that even 'biodegradable' and 'compostable' plastic does not biodegrade in the real world and contributes to microplastics. Nothing properly biodegrades in landfill either, which is sadly where most poo bags end up! Or they often go to incineration, rendering biodegradability irrelevant.
Nonetheless, since our bags are made from waste that was already destined to go to landfill, you're helping reduce the amount of new waste going there - nice one.
What can we improve on?
The bags use 25-30% virgin plastic.
We have experimented with 100% recycled content but unfortunately the strength and quality were compromised. We are working towards 100% recycled content in the future.
However, these current bags are still better than compostable/biodegradable bags that can include 50-80% virgin fossil fuel based plastic (PBAT) or non-recycled bags.
While not perfect, until we have the infrastructure to compost dog poo on a large scale and biodegradable poo bags that are genuinely made of sustainable materials, we believe these ReSEAcled Poo Bags are the least harmful option for our planet.
Where should these bags be disposed?
General waste at home or dog poo bins.
While they are technically recyclable, they cannot be recycled due to their contents!
Should I buy these if I compost my dog's poo?
No, if you compost your dog's poo you are better off without any poo bags or using certified home compostable poo bags.
How many bags in a roll or box?
There are 15 bags on a roll and 16 rolls in a box (240 bags in total).
How thick are these bags?
They are 15 microns thick.
Where are they made?
China.
Whilst we appreciate the ambition to make products locally, sometimes this is not physically possible or can increase costs to an unacceptable level for our customers. In this instance, there is currently only 1 poo bag manufacturer in the UK and they were unable to make the bags to our specifications!
To help mitigate this impact, we ship our poo bags by sea and never fly anything in. We also always send a supplier questionnaire to our manufacturers before working with them to ensure they work in line with our environmental and social values.
I don't want 240 bags, can I just buy some tester rolls to try out first?
You can buy 4 rolls of poo bags as part of our pick'n'mix Impact Box, which is a customisable box of goodies designed to minimise waste and maximise sustainability. Check it out!
Are oysters farmed to make these poo bags?
No, we only use oyster shell waste. Large amounts of these shells are thrown into landfill or back into the sea as a waste product of the aquaculture industry. We do not demand more oysters for farming but just use existing waste.
The Issues With Compostable and Biodegradable Poo Bags
Whilst marketed as "plant-based", in reality, they still contain 50% to 80% fossil fuels (e.g. PBAT).
We lack the infrastructure to collect and industrially compost dog poo and less than 5% of people compost at home. This means these bags go to landfill or incineration. In landfill, they do not breakdown properly and produce methane, a potent greenhouse gas. In incineration, they can produce more carcinogens than some types of normal plastic.

These bags give people the false impression that they will quickly "break-down" in any natural environment. But many studies show that biodegradable and compostable plastic often fails to biodegrade in real world environments, remaining intact for years before fragmenting into microplastics.
New research shows 60% of certified home compostable bags don't reliably biodegrade in home compost, fragmenting into microplastics that could contaminate food plants.
There's a high level of customer confusion surrounding the terms biodegradable, degradable and compostable bags. Meaning the wrong bags may end up in the wrong place, where they will not breakdown.
Some life cycle analyses indicate that plant-based plastic is the same, if not worse, than normal plastic, in terms of climate change, air pollution, ecotoxicity and energy use. This is mainly due to the industrial farming practices used to grow these crops, which undermines it's potential sustainability.
Plant-based plastic currently relies on food crops so directly competes with human food production, land, and water security. These scarce resources should be used to feed people of the world who are already battling with starvation.
Research suggests 'biodegradability' claims may increase the incidence of littering, with many thinking the bags will breakdown if left in the environment, which they don't.
Until we have sustainable compostable poo bags that reliably biodegrade and the infrastructure to actually compost them, we don't believe compostable (or biodegradable) poo bags can be considered 'eco-friendly'. This is in line with expert advice (as also discussed on BBC Radio 4 podcast 'Sliced Bread').
Cost Comparison
Did you know that recycled materials cost more than virgin materials? Despite this, we keep our poo bags competitively priced and try to absorb as much of this cost as possible. We also use a portion of profits to fund the collection and recycling of one plastic bottle per bag.
Why ReSEAcled Poo Bags?
Reducing waste going to landfill & incineration: Instead of making new plastic from virgin materials, we re-use waste that was already destined for landfill and incineration, meaning less new waste is sent there.
-
Smaller carbon footprint: Recycling plastic requires significantly less energy and produces significantly fewer carbon emissions during production.
-
Sustainable renewable content with a social impact: Every year, millions of tonnes of oyster shell waste is thrown away. We're giving it a second life! Unlike plant-based plastic, oysters are widely considered sustainable as they're vastly less resource intensive, don't require GMOs and don't compete with human food production or contribute to deforestation. Processing the shells also provides a livelihood for local communities.
-
4. Reduces plastic pollution & supports communities most impacted by it: Our recycled content means less new plastic is produced. Additionally, through our Plastic Negative certification, we commit to funding the ethical removal of low value ocean-bound plastic. With ReSEAcled poo bags, you're not just disposing of waste responsibly; you're actively contributing to a movement that reduces plastic pollution at source and supports communities most impacted by it.
Learn More
Why oyster shells?
The shell of an oyster represents more than 70% of its total weight, meaning every year processing oysters for food leaves behind millions of tons of waste shell, most of which is historically landfilled. We're putting this waste stream to better use.

Sustainability - Oyster farming is widely considered sustainable, due to their rapid growth and need for few resources. In fact they can actually have a net positive environmental impact due to their ability to clean the water of pollutants and sequester carbon dioxide.
A responsible supply chain - Our oyster shells are mostly sourced from coastal areas in Asia. Working in the oyster trade is a full time occupation for many residents of the villages in the surrounding area. Like many local industries, individual households have the opportunity to make a living by providing a small part of the whole process. In this way, everyone has a way to earn money without one large entity controlling their employment. The 'shucking' is normally done by older female family members, but the industry involves the construction and renewal of the oyster bed infrastructure and preparing and transporting both the oyster meat and the shell. The requirements of the industry are diverse and it provides work for men and women of all ages.
The calcite in the shells can be added to plastic to reduce its fossil fuel content, without compromising quality or functionality. The mining of limestone for Calcite is typically environmentally destructive but converting waste shells to calcite is comparatively simple and requires less energy. It is also quickly renewable.
Don't just take our word for it.
Our poo bags are certified by 'The Global Recycling Standard' meaning an independent party has inspected and assessed our factory to verify our claims and ensure responsible social, environmental and chemical practices in their production.
The World's First Plastic Negative Poo Bags
The World's First Plastic Negative Poo Bags
Cleaning our oceans, one poop at a time!
8 million pieces of plastic make its way into the ocean, every day.
Recycling and reducing are vital, but they're not enough.
To tackle the plastic crisis, we must incentivize the removal of existing hard-to-recycle, low value plastic waste from the environment.
ReSEAcled poo bags do just that, while supporting marginalised communities worst affected by the crisis.
Their unique Plastic Negative certification by rePurpose Global and partnership with Ocean Co., means that for every unit of plastic used in our poo bags, we remove five times that amount of plastic from nature, or the equivalent of one bottle's worth of plastic!
Join us in transforming a source of pollution into a force for good!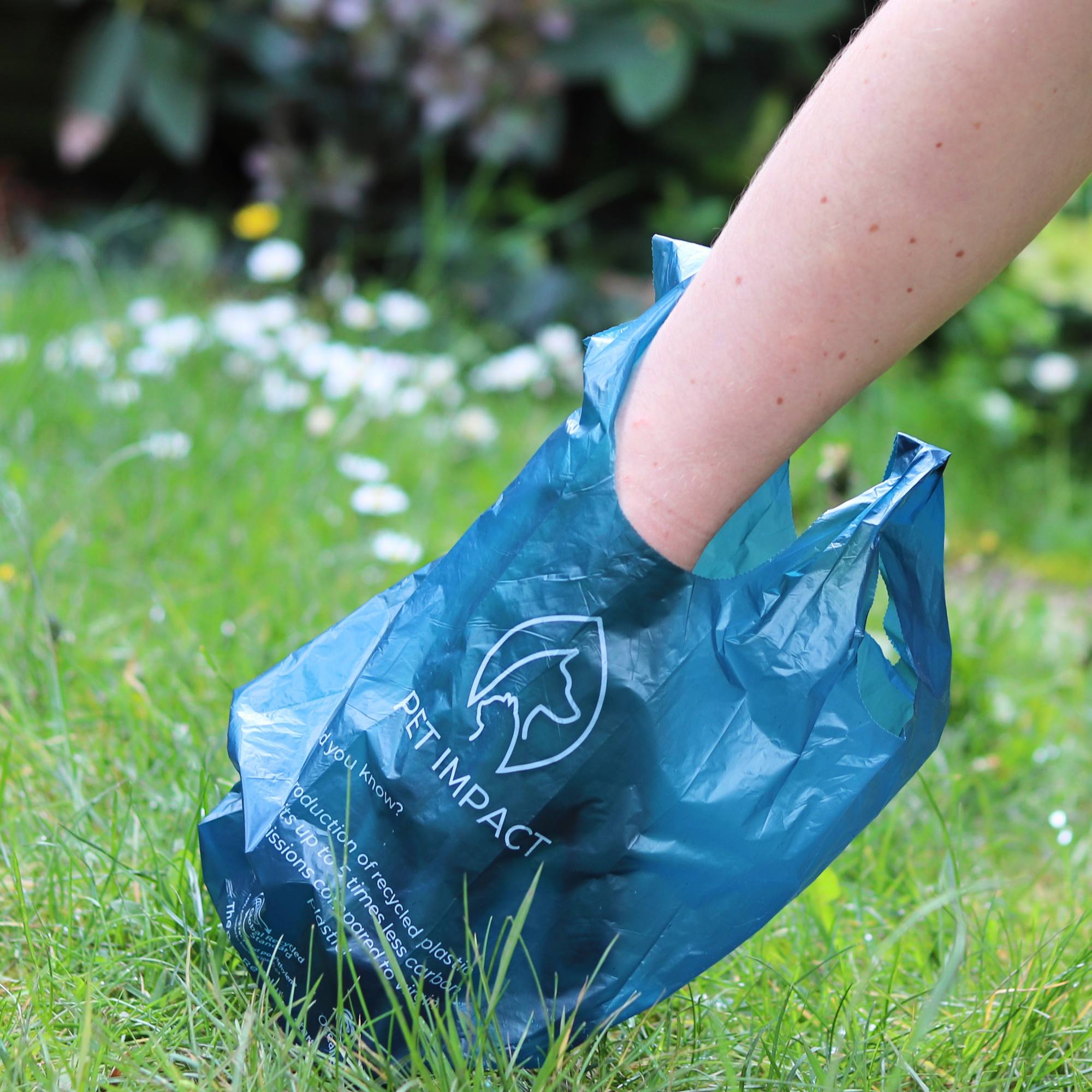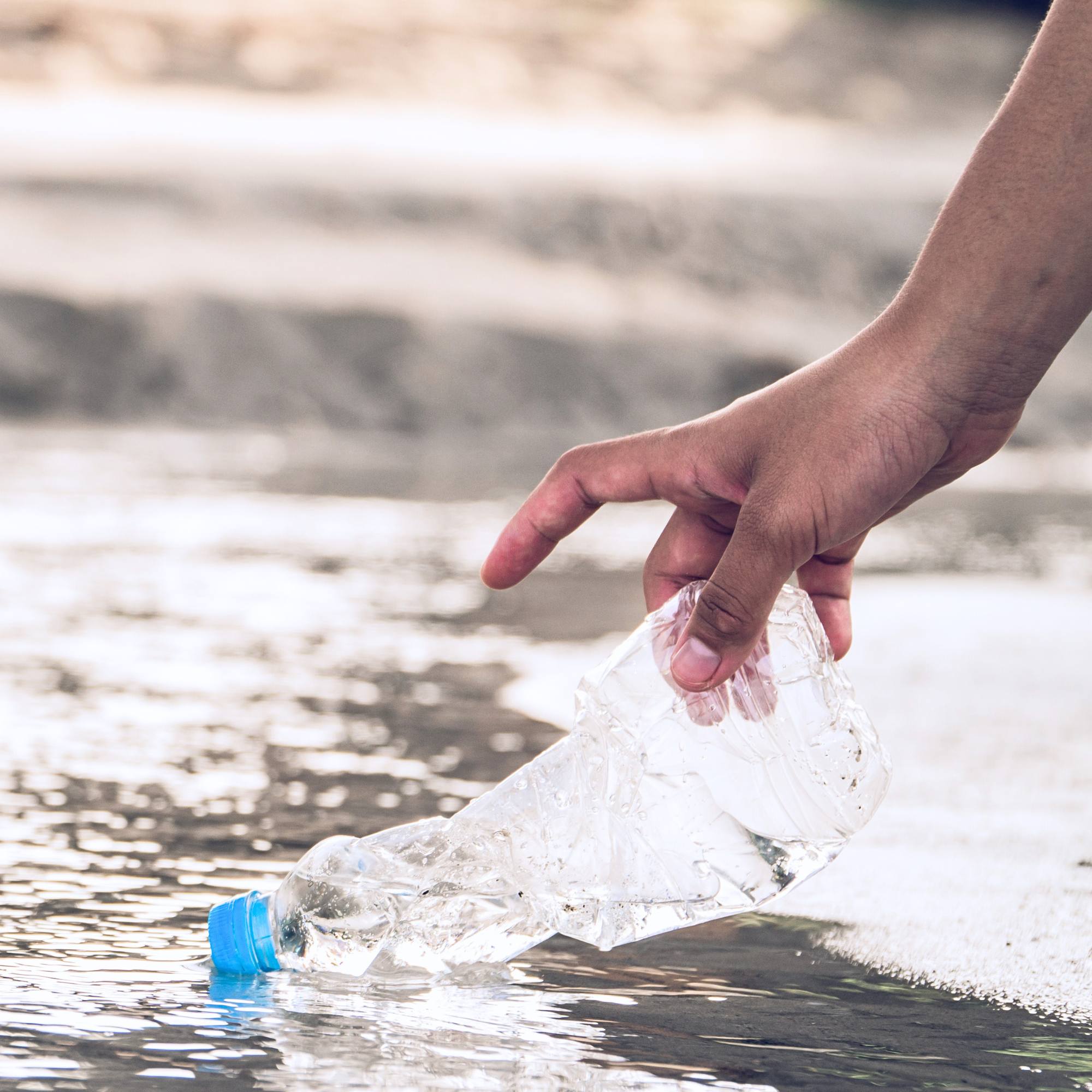 Part of the Poo Revolution!
A movement to empower dog owners with the truth & clarity around all things dog poo, and continuously push for the most sustainable & safest means of disposing our dogs' poo.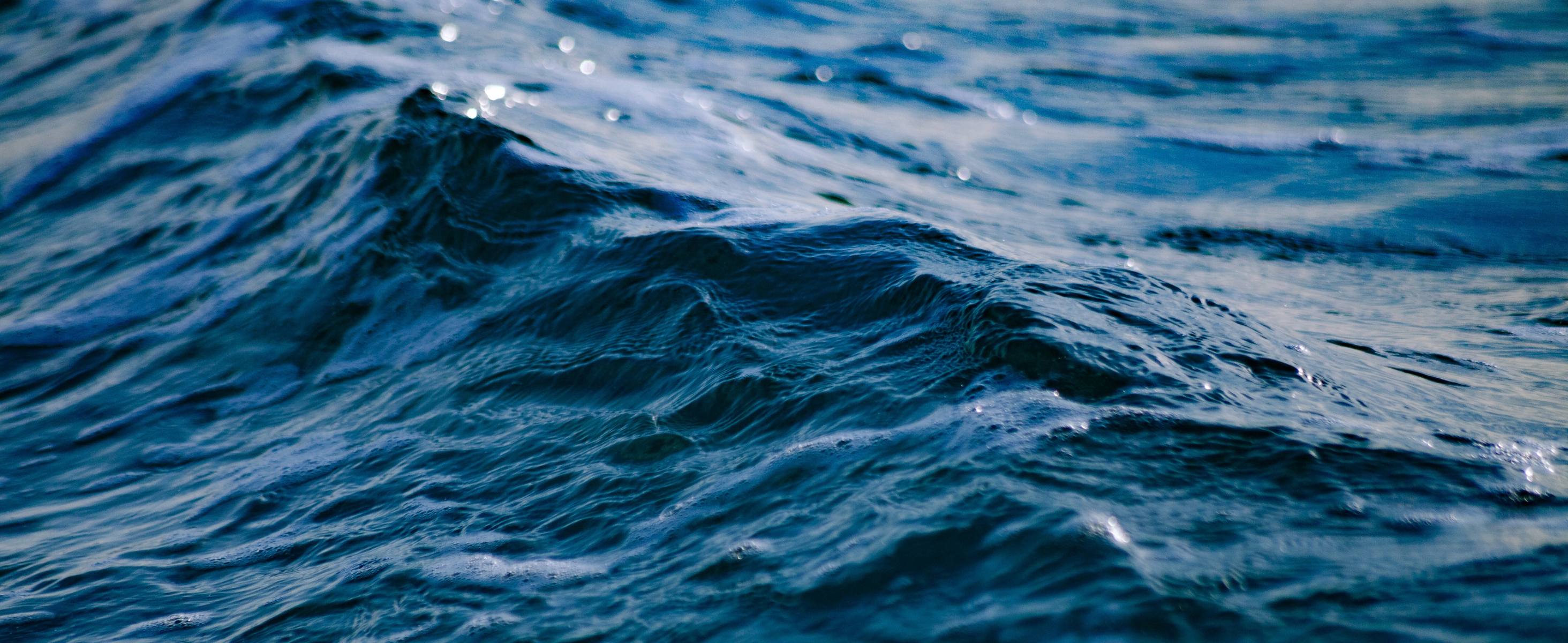 Poo bags
Really pleased with the bags, much better than anticipated (no offence meant but always a bit dubious buying without seeing) tie handles are great, bags are robust and don't tear and cope with being carried for miles. ( no bins where we walk)
Good bags. New go to
They are small but big enough (we have a big dog with proportionate waste ) and have handles so easy to tie up. Now I come to think of it I can't recall smelling poo while they are in the bag. Nice and strong, no danger of finger accidentally poking through into poo incidents. Fell that we are doing the right thing when it comes to the bags. Definitely recommend. We are subscribing.
I have been buying "environmentally recyclable" poo bags for a while but I don't think they're as friendly as they make out. I was pleased to buy ReSEAcled Poo Bags as I believe they are environmentally friendly. I didn't know about poo bags going to landfill not decomposing or anything about composting.
The bags are nice and large, sturdy and the tie handles are a welcome addition.
I will continue to buy them and let know my pet owning friends and neighbours know about them.
The attached picture is of Maggie, our lively cocker spaniel resting after a long walk followed by breakfast 😁
Good size bags
Happy to be thinking of the environment whilst doing this pick up 💩