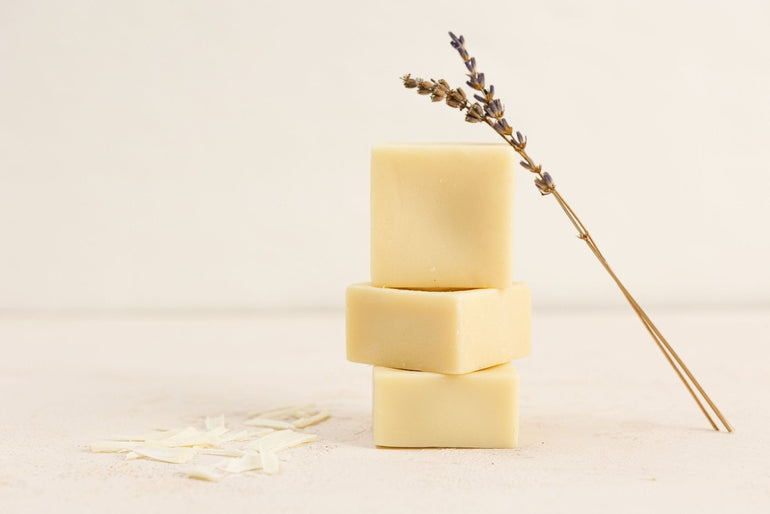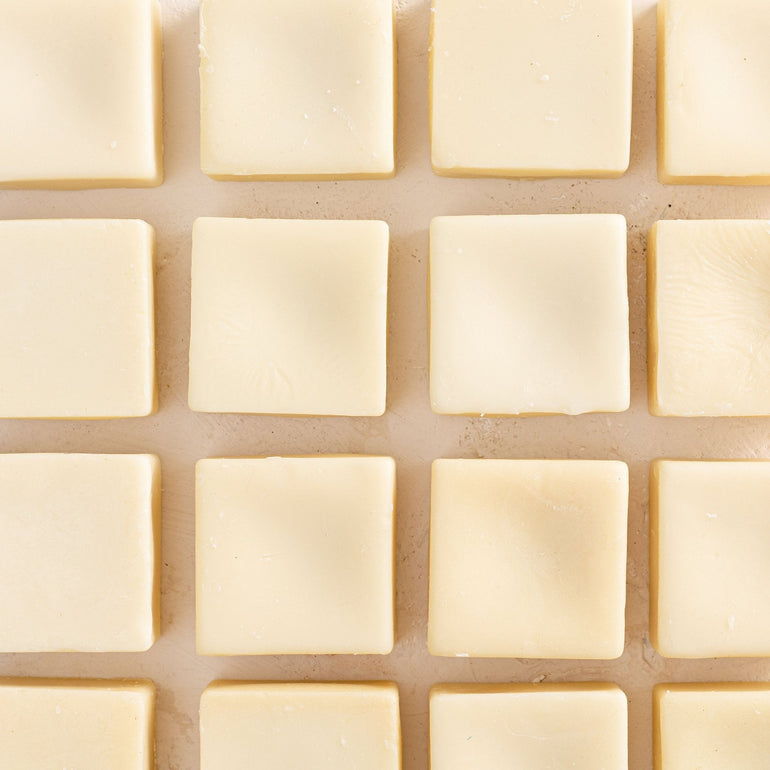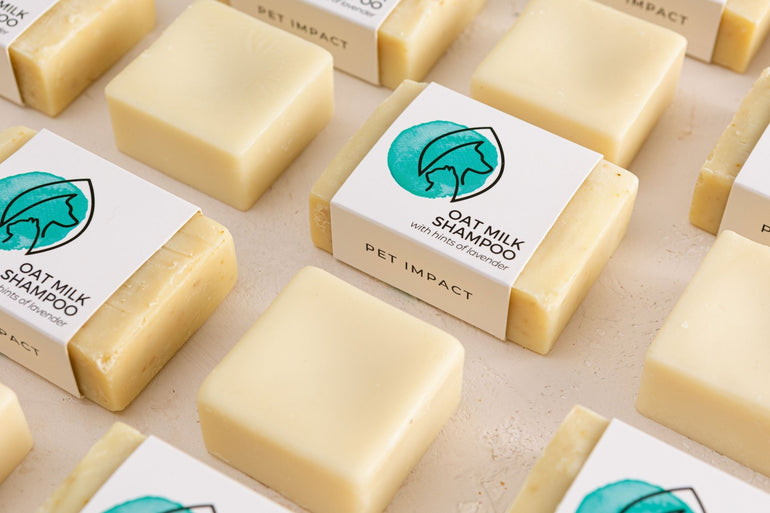 Plastic-Free Natural Conditioner Bar
£6.99
Regular price
£7.99
off
A premium conditioner bar to make your dog's coat unbelievably shiny and effortlessly tangle-free!
Handmade in small batches and made with a rich blend of organic ingredients helping keep coats soft and smelling amazing!
Unlike bottled conditioner that can be difficult to disperse evenly, these bars allow an effortlessly even distribution throughout your pet's entire coat helping avoid irritation and keep your pet comfortable.

Made with human grade ingredients and hints of lavender, you can be sure to pamper your pooch with this conditioner and achieve that professional groomer's finish.
Each bar funds the collection of 10 plastic bottles and is packaged without plastic. By making a simple switch you can go from plastic bath times to plastic negative bath times - having removed more plastic from the environment than added to it!
This conditioner bar stops 10 plastic bottles from entering our oceans.
Find out more below.
Vegan, Cruelty free & No Palm Oil
Free from SLS, Parabens and Sulphates
---
Plastic-Free Natural Conditioner Bar
£6.99
Regular price
£7.99
Sustainability
Our conditioner bars are 100% plastic-free and handmade in small batches by a passionate soap and balm maker in Cambridgeshire, UK.
They are lovingly made with natural biodegradable and organic ingredients, meaning no nasty chemicals hanging around in our environment indefinitely! They are free from artificial fragrances, SLS and parabens.
Last but not least, no palm oil is used.
How To Use
Brush your dog to allow for easier wetting of all of their fur.
Fully wet your dog's fur with water.
We recommend you first use our oat milk shampoo bar to work up a lather all over your dog. You can comb through the fur again to make sure all areas are well covered with the shampoo. Please take care around the eyes.
Rinse thoroughly with warm water.
Now you can use our wonderful conditioner to help make brushing easier and remove any tangles. It will also leave your dog's fur super soft and shiny!
Rub the conditioner through the entire coat using a comb.
Rinse out the conditioner with warm water.
Let your dog help you by shaking off the extra water! You can once again comb through the fur as it dries to help remove any loose fur and have your dog looking their best.
Ingredients
Organic Coconut Oil, Organic Cocoa Butter, Neem Seed Oil, Castor Seed Oil, Tocopherol (Vitamin E), Lavender Essential Oil, Juniperus Virginiana Oil (Cedarwood) Essential Oil, Mentha Piperita (Peppermint) Essential Oil, Geraniol*, Linalool*, Limonene*. *Occurs naturally in essential oils. Behentrimonium Methosulphate, Cetearyl Alcohol, Cetyl Alcohol.
Over your pet's lifetime, you could save up to 48 plastic bottles from landfill or ending up in our oceans by making the switch to shampoo and conditioner bars.