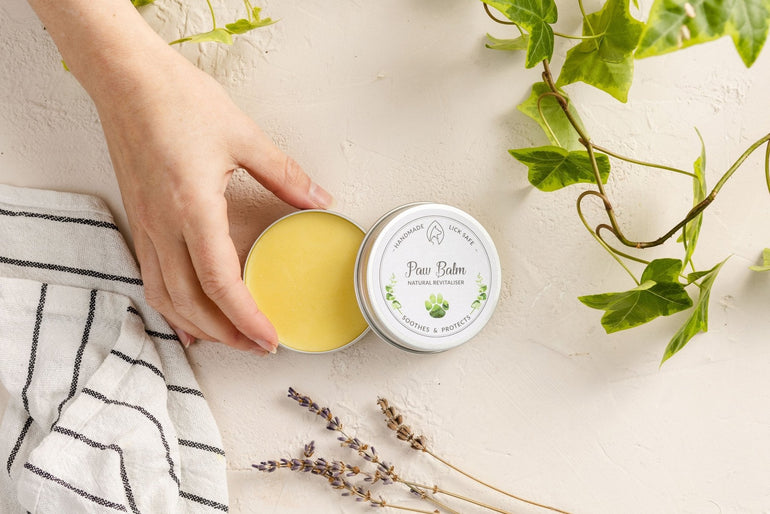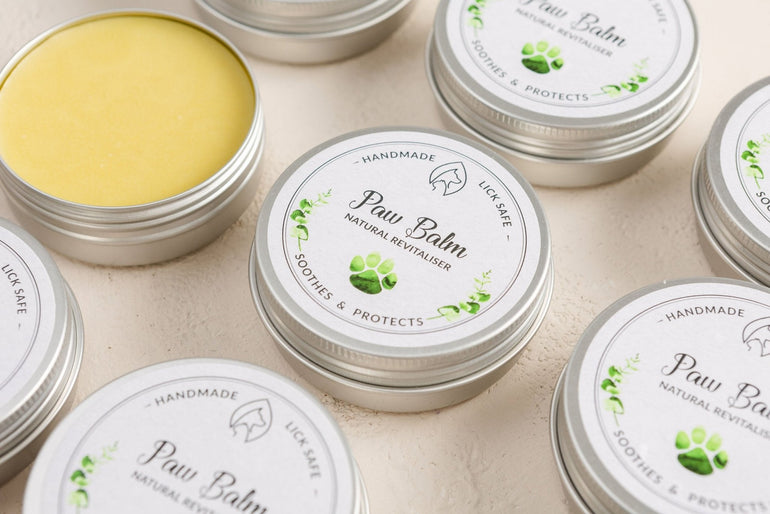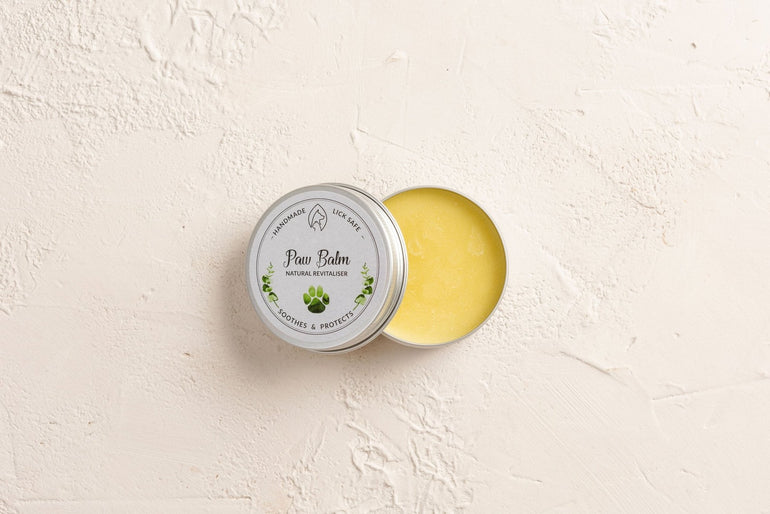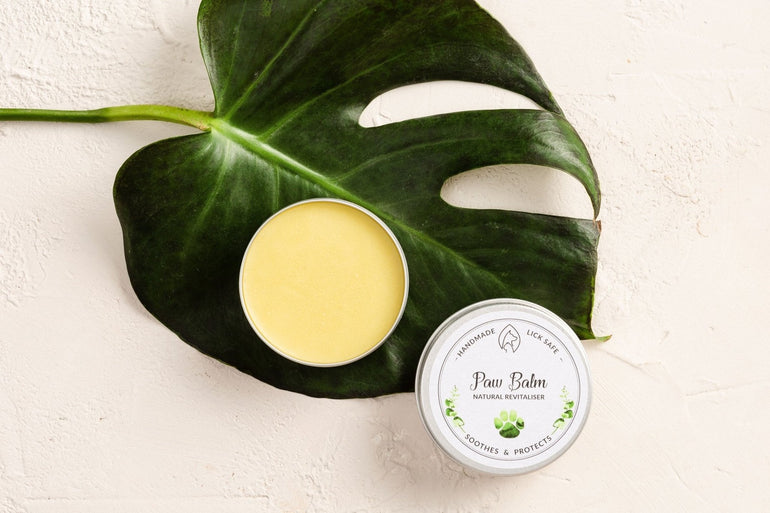 Natural Paw Revitaliser Balm
£10.49
Regular price
£12.99
off
Provide instant and long-lasting relief for dry and cracked paws!
Soothe, moisturise and protect your dog's paws, which are exposed to harsh and rough surfaces regularly

Handmade in the UK, using a rich blend of natural, fast acting ingredients to protect and relieve your pet from dry, cracked paws and noses
Don't let sore paws hold your dog back or cause discomfort - keep them always adventure ready!
---
Vet Checked, Lick Safe & No Palm Oil
This paw balm helps defund climate breakdown through action in support of ethical banking.
Find out more below.
Natural Paw Revitaliser Balm
£10.49
Regular price
£12.99
How To Use
Apply a generous amount twice daily or 1 hour before going out on walks.
Although it is lick safe - ensure your dog doesn't lick the balm off to allow it to work! Try keeping them busy with a puzzle feeder or play with them.
Sustainability
Our paw balm harnesses the power of nature by only using natural ingredients and no artificial additivies, preservatives or chemicals that could harm your dog or our environment.
We work with a skilled and passionate soap and balm maker based in Cambridgeshire, UK to create our Pet Impact natural paw balms. She crafts all our balms in her own home, using only natural human grade ingredients!
Zero plastic packaging and packaged in an endlessly recyclable aluminium pot.
Ingredients
Organic Extra Virgin Olive Oil, Organic Extra Virgin Coconut Oil, Organic Sunflower Oil, Unrefined Raw Organic Shea Butter, Sweet Almond Oil, Beeswax , Avocado Oil, Neem Oil, Natural Vitamin E Oil, Lavender Essential Oil, Peppermint Essential Oil. Within Essential Oils: Geraniol, Linalool, Limonene.
Safety Info
Please avoid use in puppies less than 8 weeks old, or pregnant animals.

While all the ingredients are natural and safe, please check that your pooch has no known allergies to any of them.

If unsure about allergies - for the very first application, please apply to only one paw and leave for a few minutes. A reaction, if any, will be mild and possibly show as reddened skin.
Our Pet's Paws Do Take A Beating – Constant Exposure To Harsh Surfaces And Elements Can Leave Them Sensitive, Dry, Cracked, And Sore
Protect your adventurous friend from hot surfaces in summer, or icy cold ones in winter with a balm that provides instant relief and comfort for those all important paws.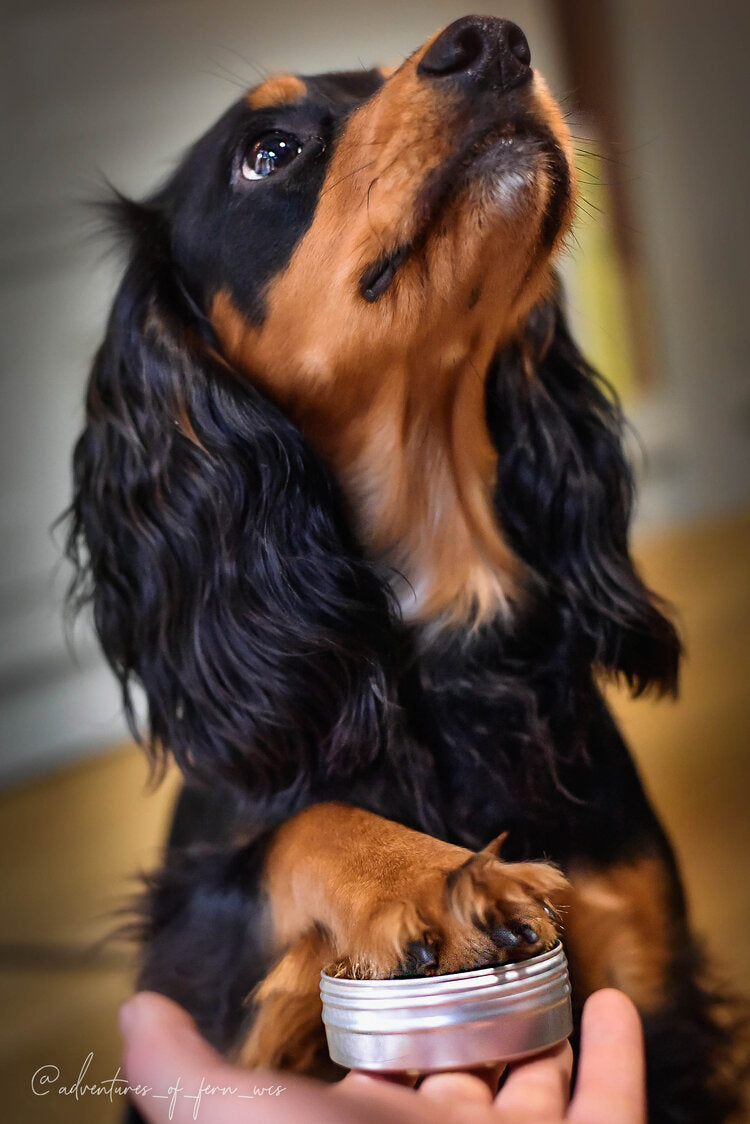 Soothe
Provides quick relieving remedy with deep moisturising action.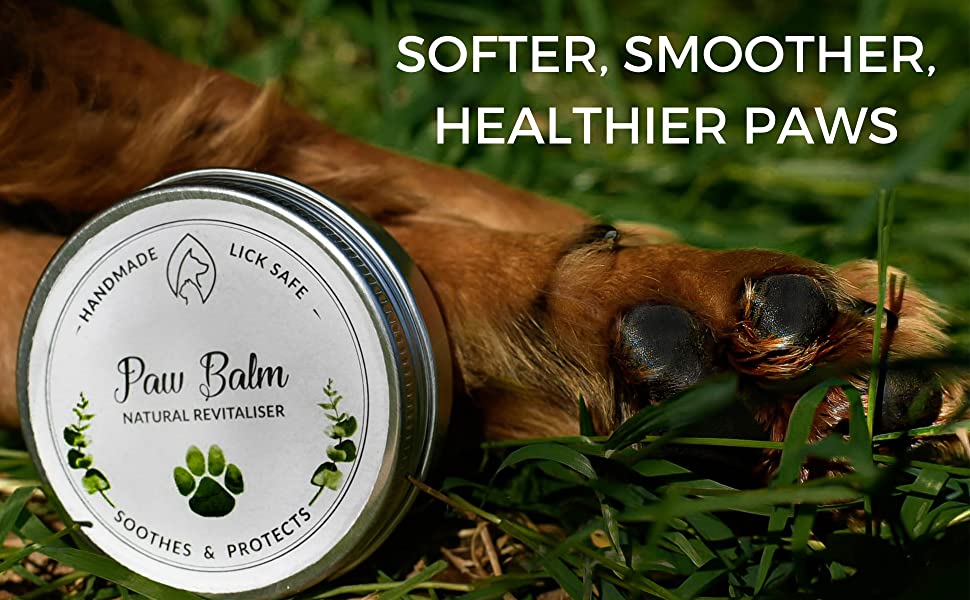 Moisturise
Natural therapy that repairs and rejuvenates paw pads.
Protect
A protective barrier and shield against the elements, preventing future paw problems.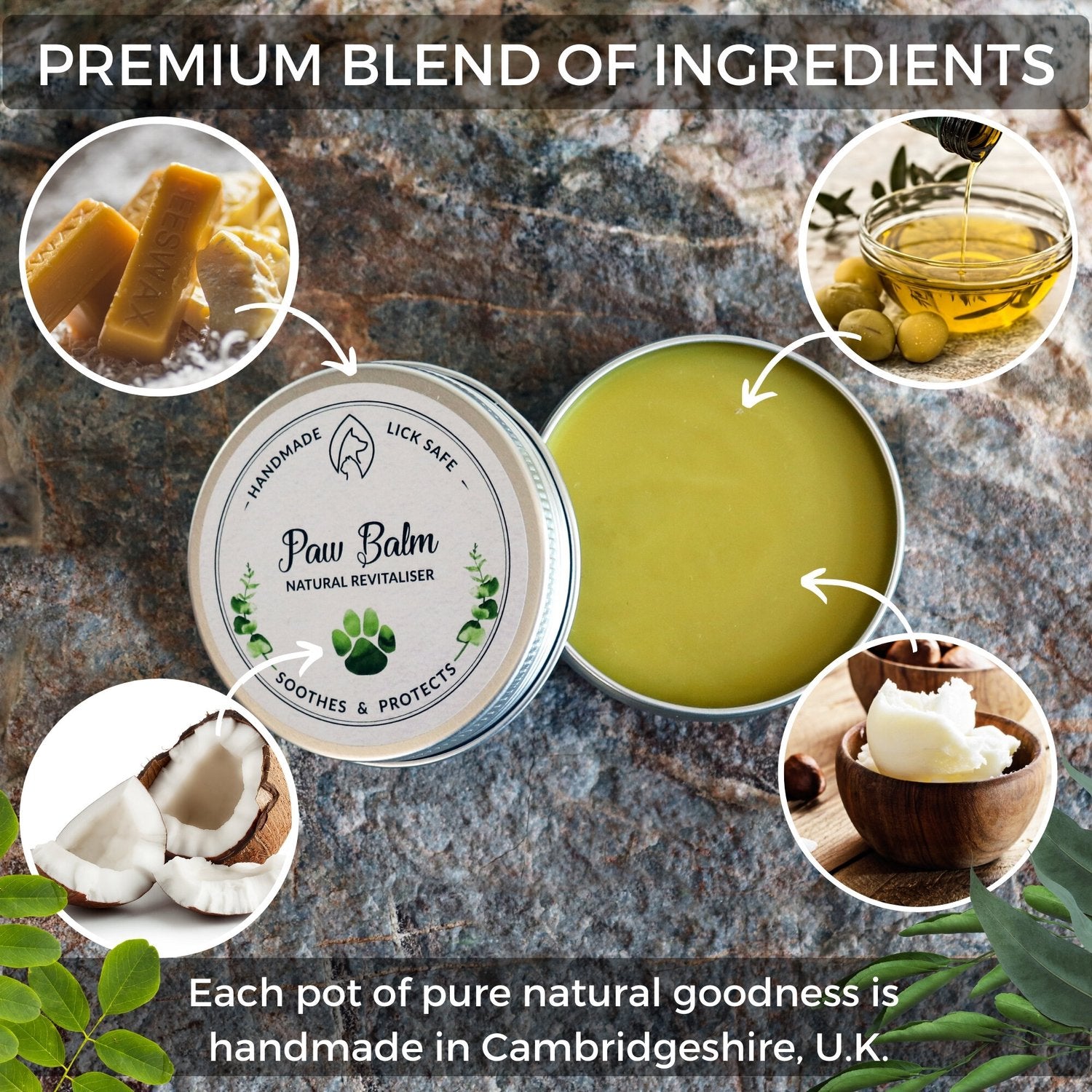 yeah, go for it!
I have found out accidentally that it is good even for human dry skin - when applying on my dog residue of it was left on my hands and I've noticed they have become softener so here we go, great deal, 2 in 1!
Good
I use it on my dogs nose and it's brilliant
LEFT GREASE MARKS ON CARPET
This product I used a few times and after realising it left greasy paw prints all over the carpet I stopped using it and purchased something else which is a lot less greasy, my dog didn't like the smell of it either.
Wouldn't buy it again.
Vaseline type of rub which i couldn't help but dislike, as soon i put it onto my dogs paws He licked it off.
Does the job
I can't stand the smell but it defo does the job when my dog allows me put it on her.The smell is horrible though.
For Our Changing Climate
This paw balm belongs to the Climate Impact Sphere.
It comes accompanied with a simple step by step guide and our personal support so you can:
1. Find out if your bank is funding climate damaging corporations (e.g. fossil fuel companies).
2. If so, learn how to look for an ethical bank instead.
3. Seamlessly and easily switch to an ethical bank (changing banks is not as tedious as you think)!
*we are in the process of finalising this guide and the added support - this will be available soon!
Find out more about your dog's legacy and Impact Spheres here.