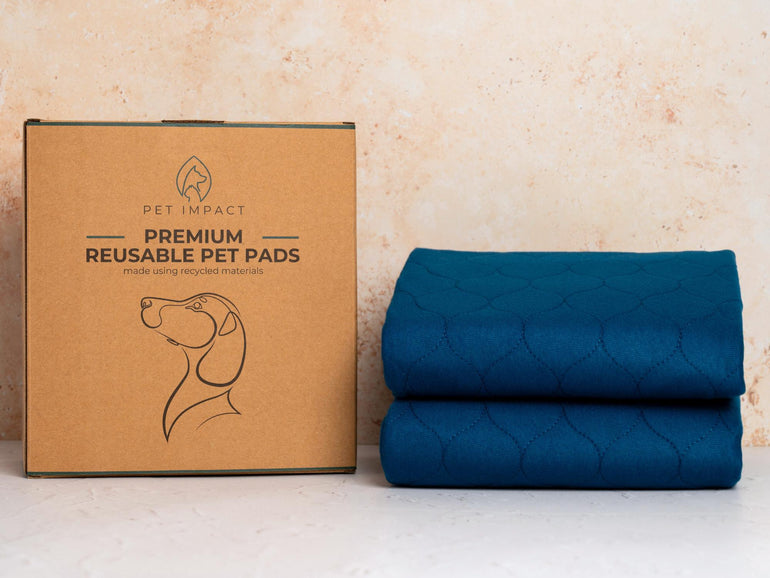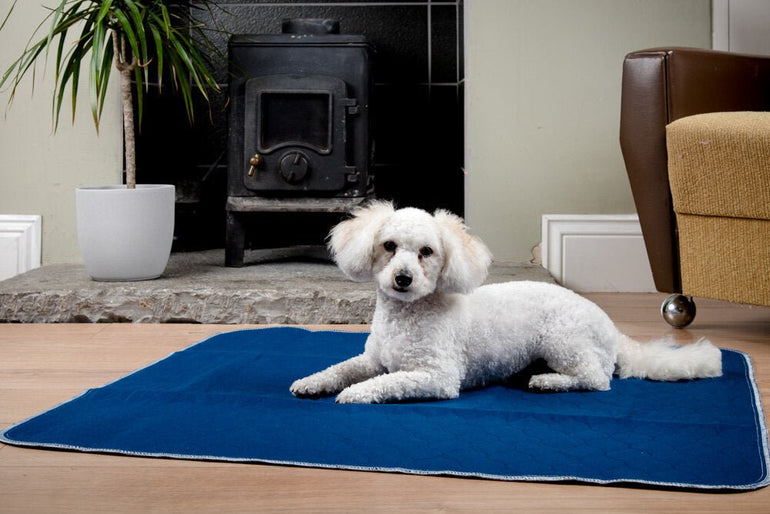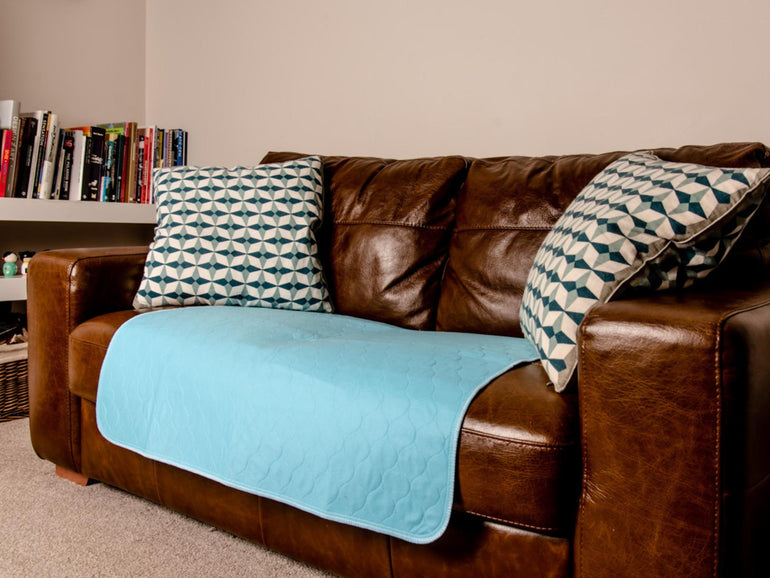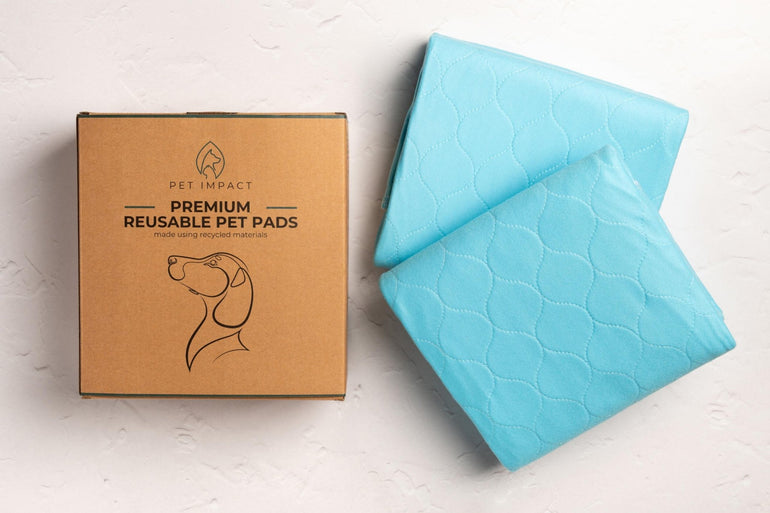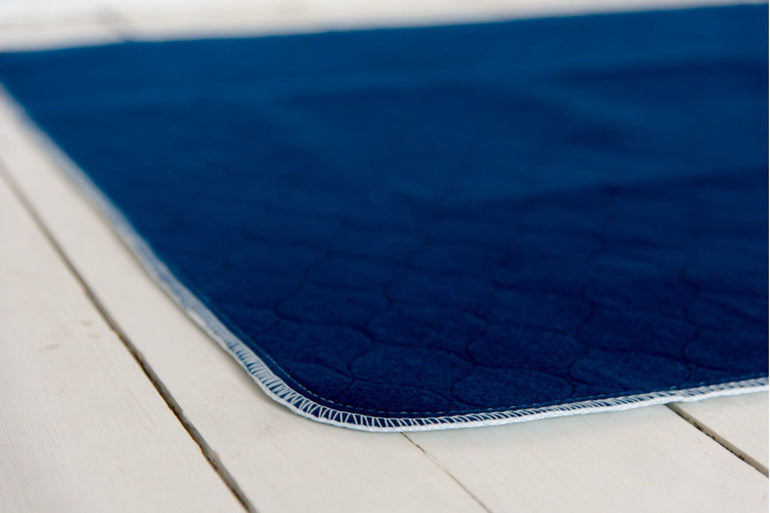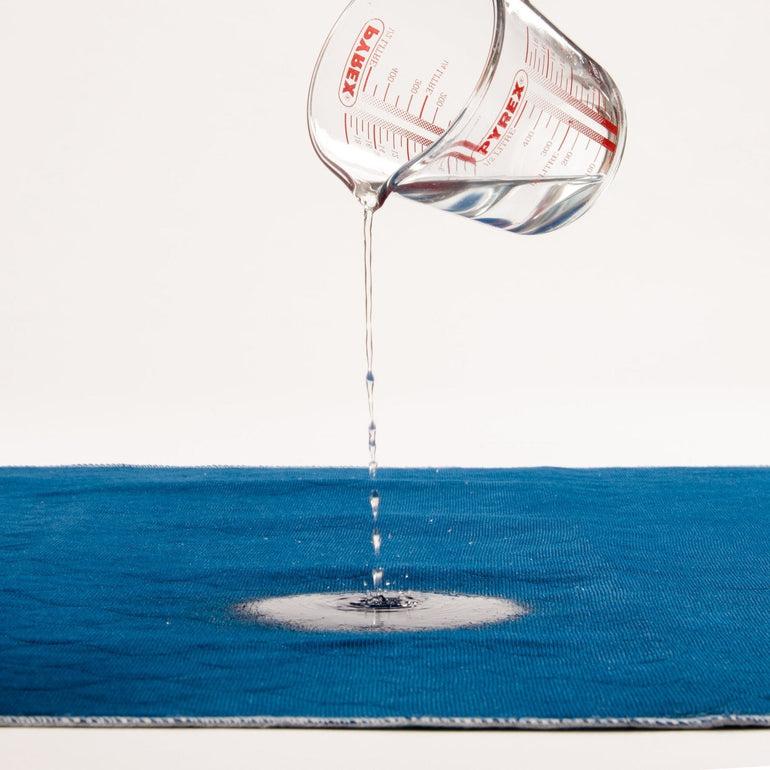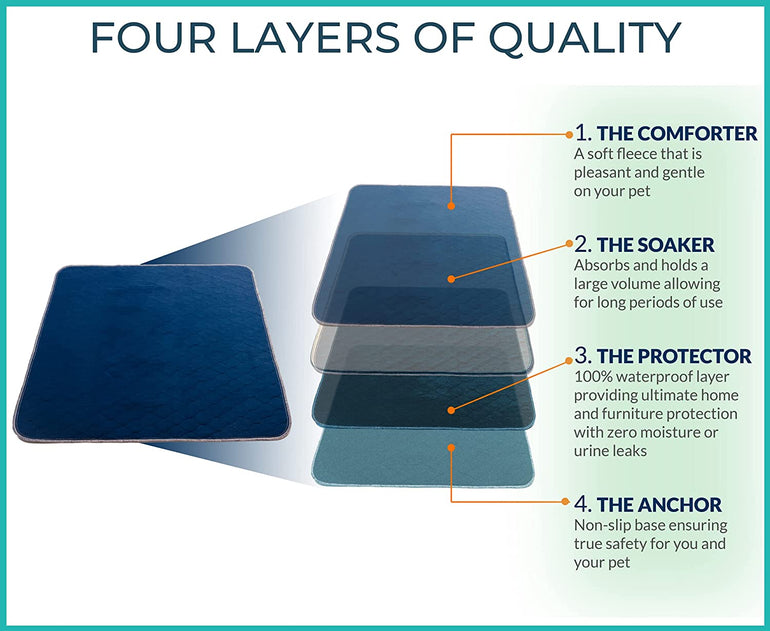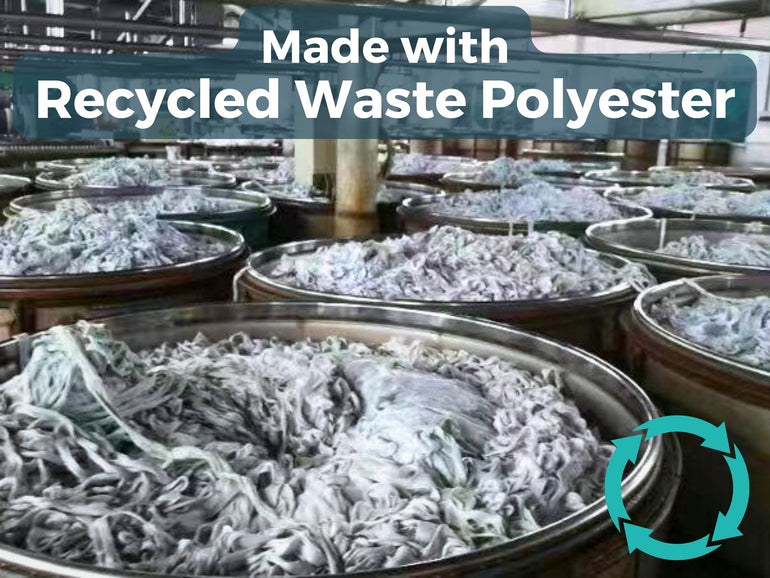 Washable Dog Incontinence Pads
Pack of 2 extra large pads, 90cm by 80cm each
Bring back the ease and joy of owning your elderly dog
Protect any surface - sofas, carpets, dog beds, even your own bed!

Convenience - wash one pad instead of multiple furnishings and bedding

Superior protection - three times larger and twice as absorbent than standard disposable pads, allowing you to protect larger surfaces for longer

Waterproof backing - prevents overnight accidents staining your home

Easily machine washable and tumble dry safe on low heat


For our planet: each pad is made of approx. 60% recycled polyester and saves 300 disposable pads from landfill
---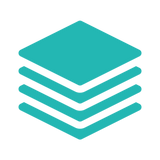 Up to 36% thicker than similar alternatives to maximise absorbency and comfort.
Yet not TOO thick, to ensure quick drying, no odour retention and no wastage of unnecessary materials.
Made of Recycled Materials
Each pack of pads stops 100 plastic bottles from entering our oceans.
Find out more below.
Washable Dog Incontinence Pads
Frequently Asked Questions
Can these be machine washed and tumble dried?
Yes - these pads are machine washable up to 90 degrees (40 degrees recommended) and tumble dry safe on low heat. They also hang dry very quickly (energy saving option!)
How often do the pads need to be washed?
This does depend on the frequency of use and how much wee is passed. For small volumes, the pad can be washed every 2 or 3 days, but for larger volumes daily washing may be needed.
Can these be used for faecal incontinence?
Yes - they will protect surfaces from poop as well, but due to the nature of poop being solid, it will remain on the surface (rather than being absorbed). We recommend removing the bulk of poop with cloth before placing in the washing machine. These pads can also be coupled with our washable nappies for added protection in the case of faecal incontinence!
Do they stay leakproof after multiple washes?
Absolutely! One of the key benefits of our pads is that they are incredibly durable and waterproof, thanks to the bottom layer which is made of PU (polyurethane).
Do they keep the odour in?
Yes - we've found many people report that they rarely smell and washing them effectively removes odours.
How many times can a pad be used?
One reusable incontinence pad can be used and washed up to 300 times. Of course this depends on the nature of use and care.
How big are the pads?
Pads are 90cm by 80cm in size.
Can they be vacuumed?
Yes - these pads are thick and heavier than disposables, allowing you to easily run a vacuum over them if need.
How To Use
Incredibly easy to use:
Simply place down over any surface that needs protecting: carpets, floors, sofas, beds, etc.
Try to keep the pad as flat as possible to avoid urine pooling in any one area.
Once used and ready for a wash, pick up all 4 sides at once and simply place in the washing machine!
Tumble dry or hang dry and reuse.
Sustainability & Further Info
How are you and your dog helping our planet?
Every pad is made of approx. 60% recycled polyester, hence reducing existing waste on our planet and demand for fresh resources.
Each pad replaces up to 300 single-use disposable pads, reducing waste in landfill and plastic pollution.
A life cycle assessment of disposable vs reusable incontinence pads found reusable pads outperform disposable in all key environmental impacts.
Zero plastic packaging and packaged in recyclable FSC certified cardboard.
Each pack of pads stops 100 plastic bottles from entering our oceans.
Materials: Recycled polyester, Polyester, rayon, PU laminating and silica gel non-slip.
Made in Hangzhou, China.
What do we need to improve on?
Polyester as a material is still classed as a "plastic", so we are working on alternative fabrics that work just as well but are more eco-friendly.
These are currently manufactured by our partners in China due to the availability of raw materials and expertise. We are finding ways to have them manufactured closer to home while staying affordable for pet owners.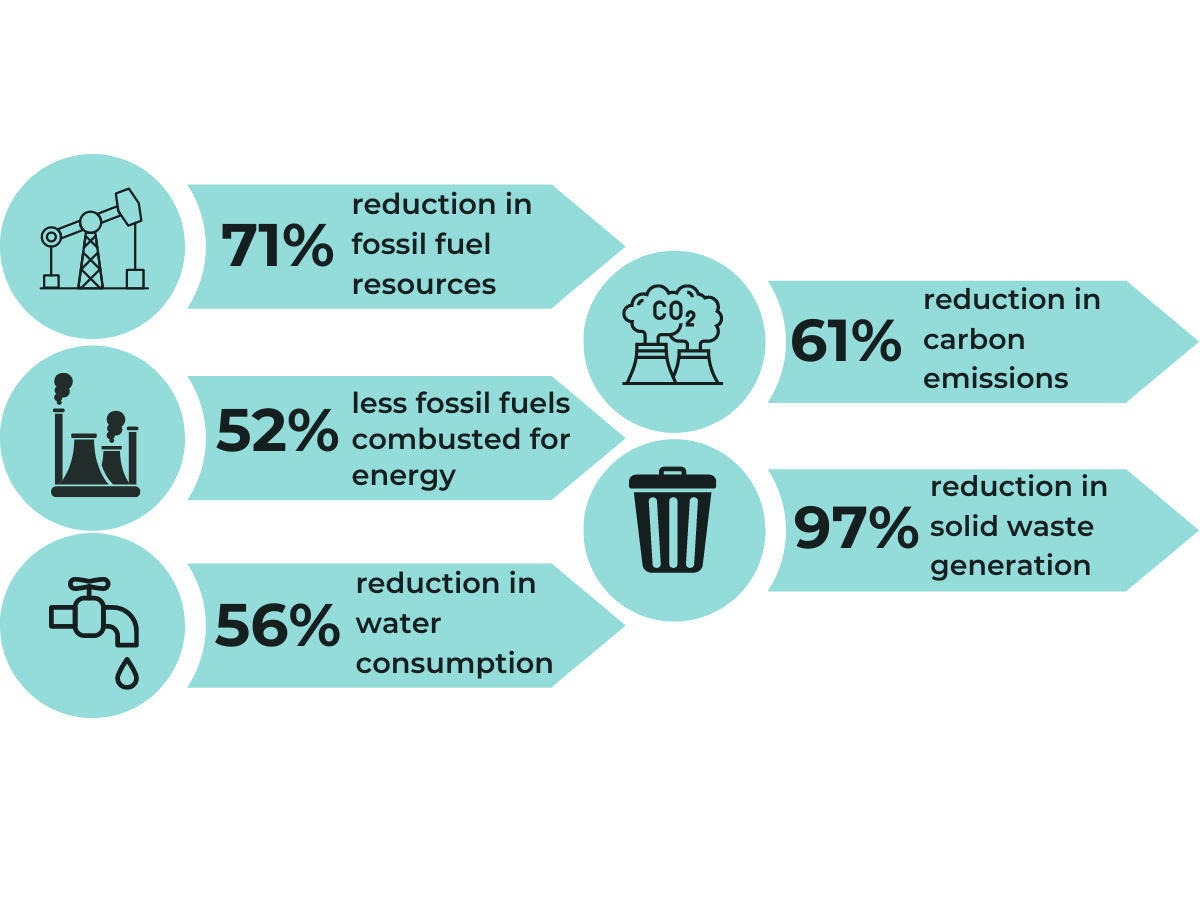 Life cycle: Disposable vs Reusable Pads
Life cycle assessment is the most comprehensive & widely used tool to evaluate environmental performance of a product during it's entire life - from resource extraction, manufacturing, processing, use, to end-of-life disposal.
One simple solution to caring for your incontinent friend.
While doing a part for our planet.
We know how upsetting and frustrating caring for an incontinent dog can be - constantly washing bedding, cleaning carpets and looking out for wet patches around your home.
That is why we created an absorbent and leakproof incontinence pad that reliably handles accidents - keeping things stress free and mess free for you.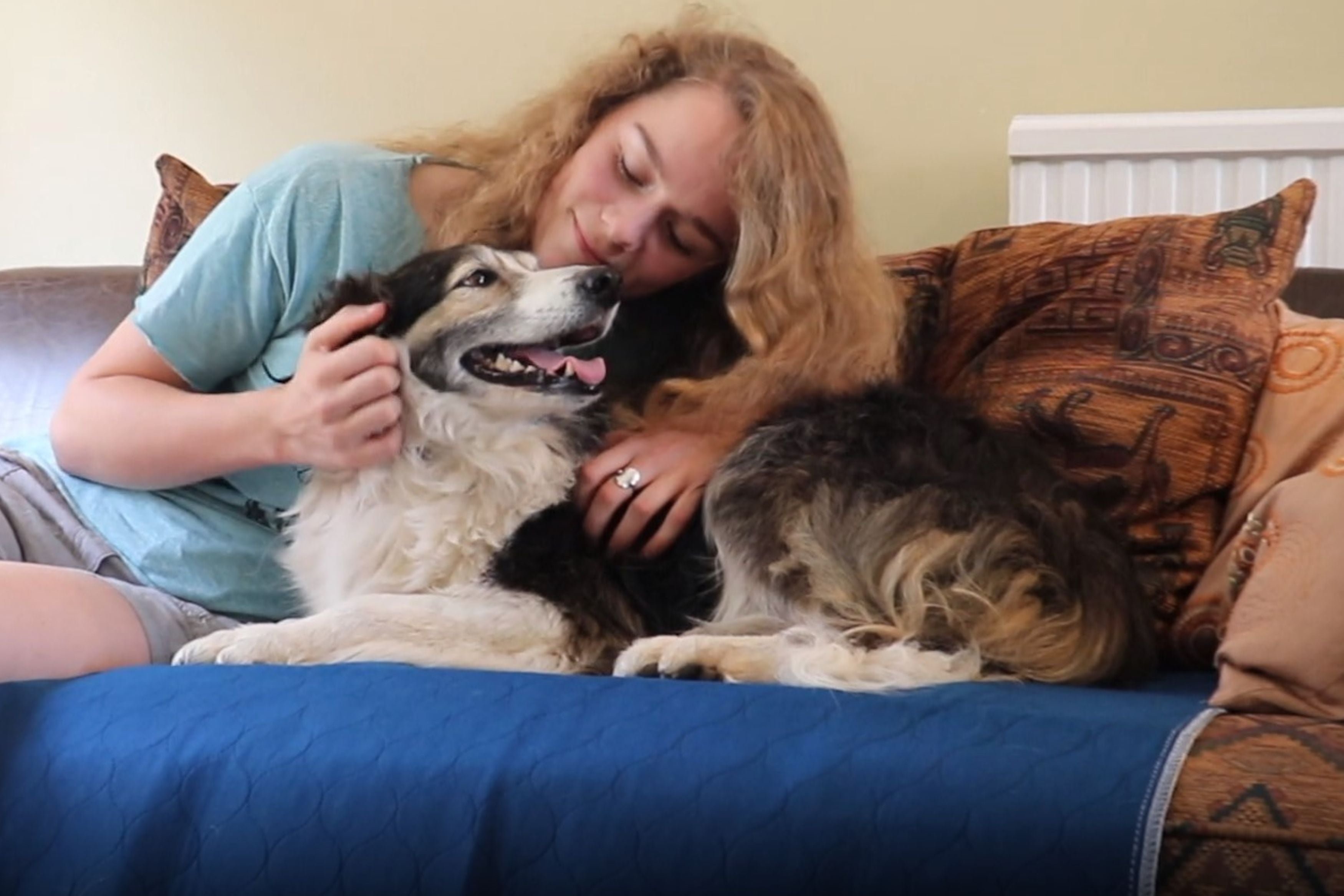 Your dog's incontinence does not need to change your relationship.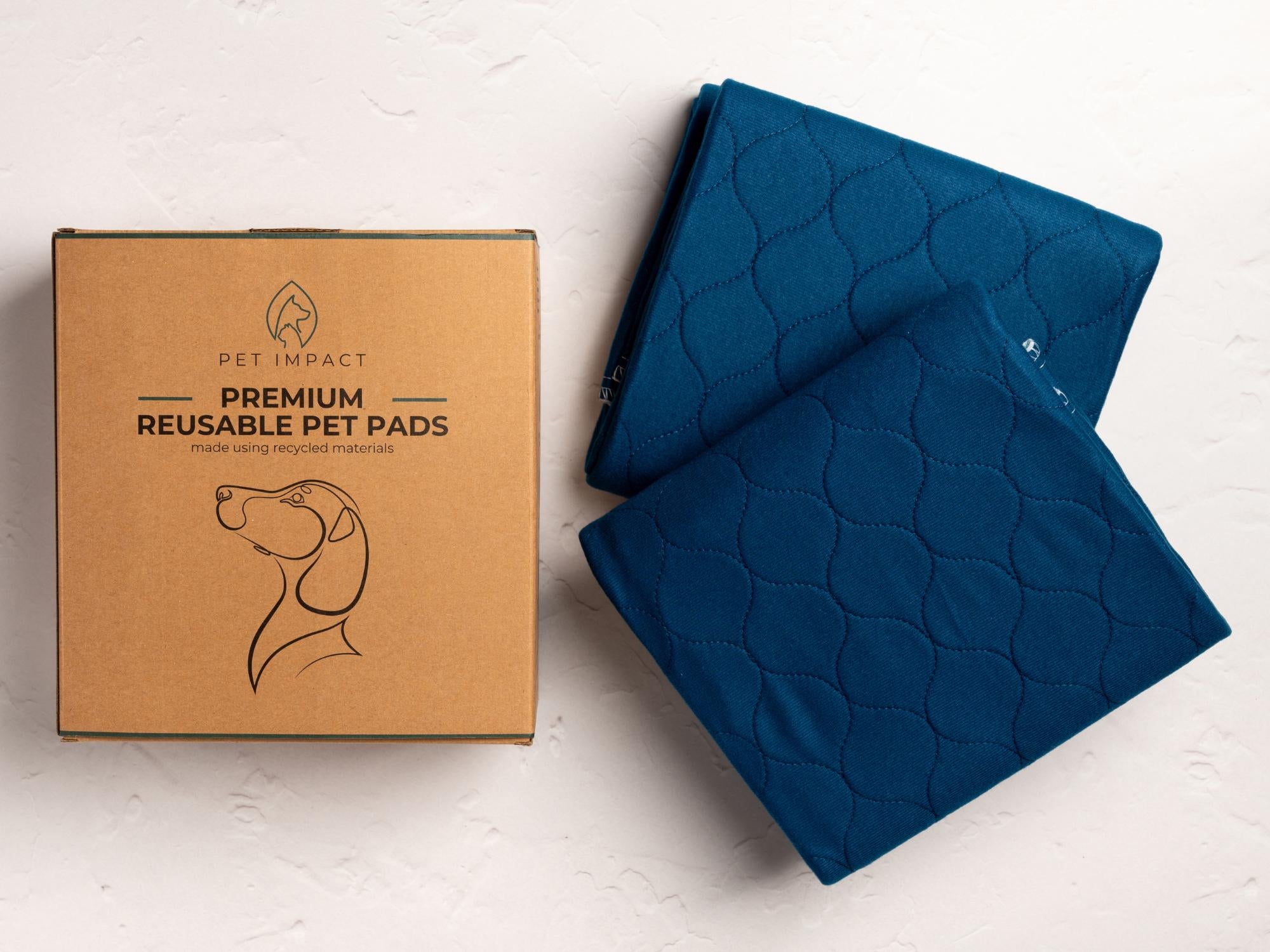 Simple and Easy Mornings
Reliably absorbent and 100% leak proof.
For those times when your elderly dog has accidents overnight, these washable pads will make caring for them and maintaining a clean home a breeze.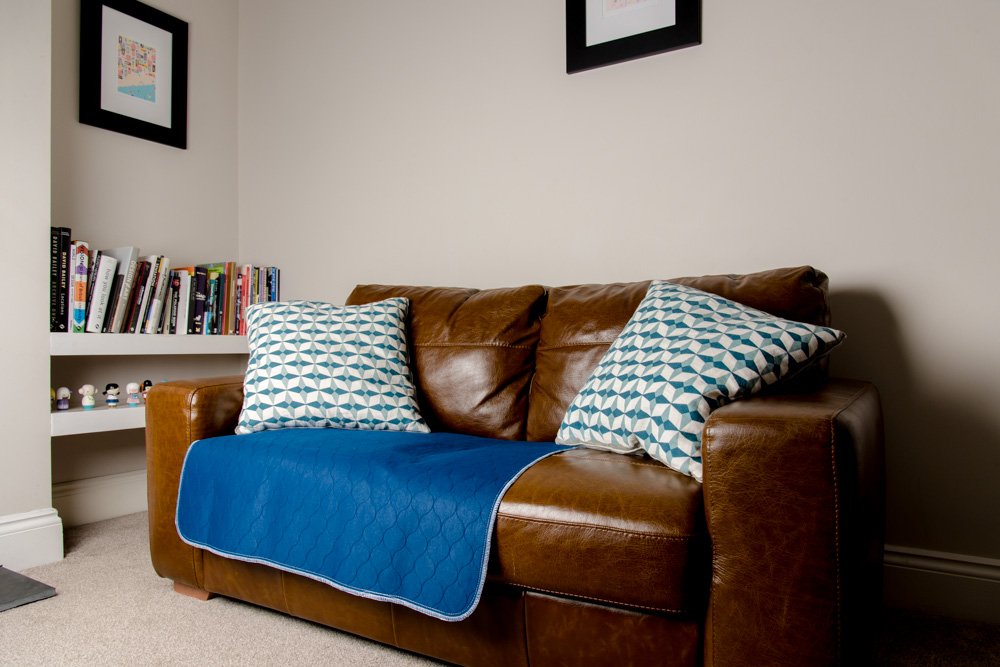 One pad to protect them all!
Simplified Cleaning.
Remove the stress and hassle of cleaning multiple furnishings.
Worry less about urine stains and spend more time cuddling your dog!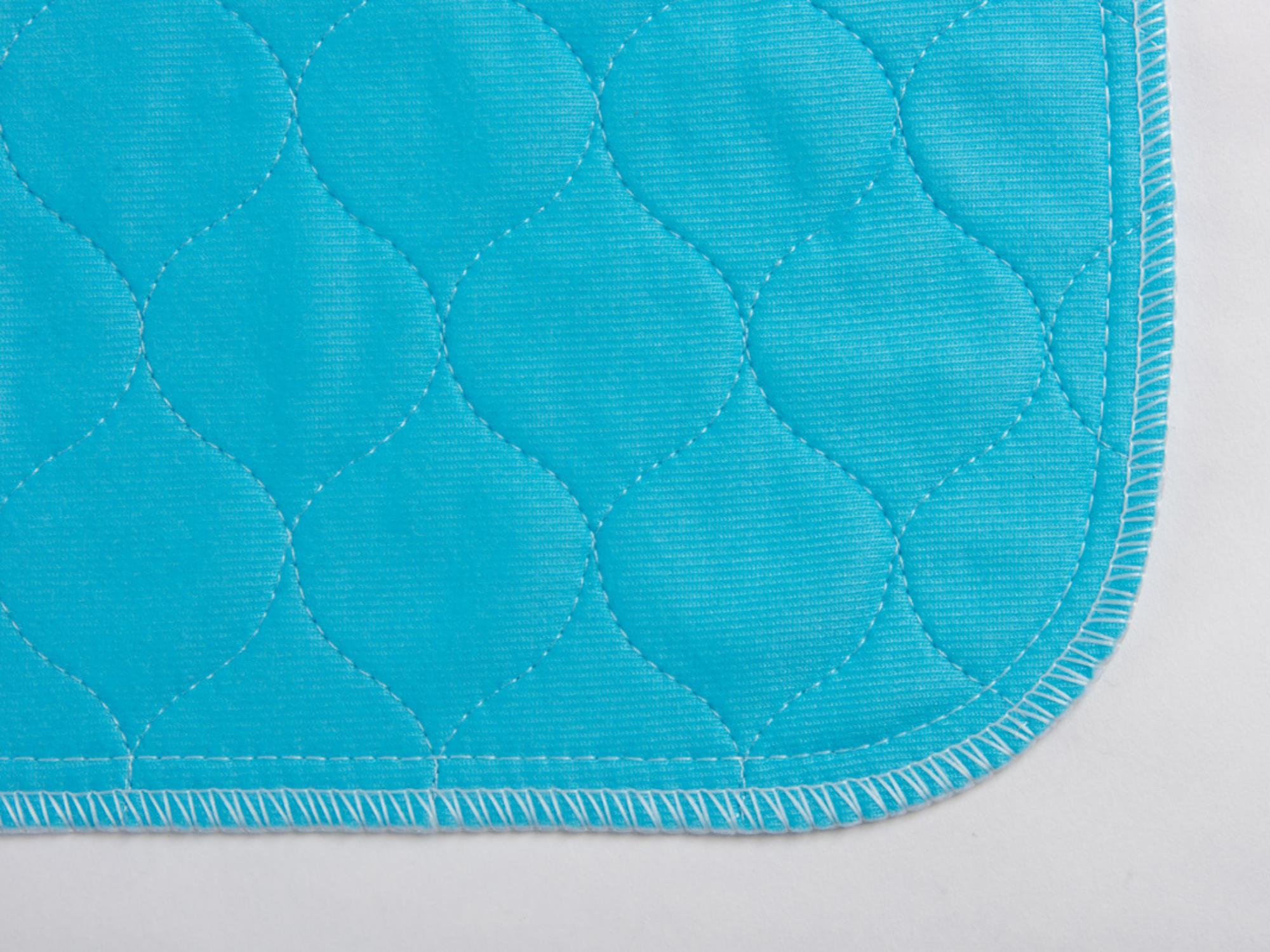 A quick, elegant solution for the eco-conscious pet owner... and an investment!
Machine washable and tumble dry safe.
These extra large pads can be re-used up to 300 times, making them up to 80% cheaper per use than disposable alternatives.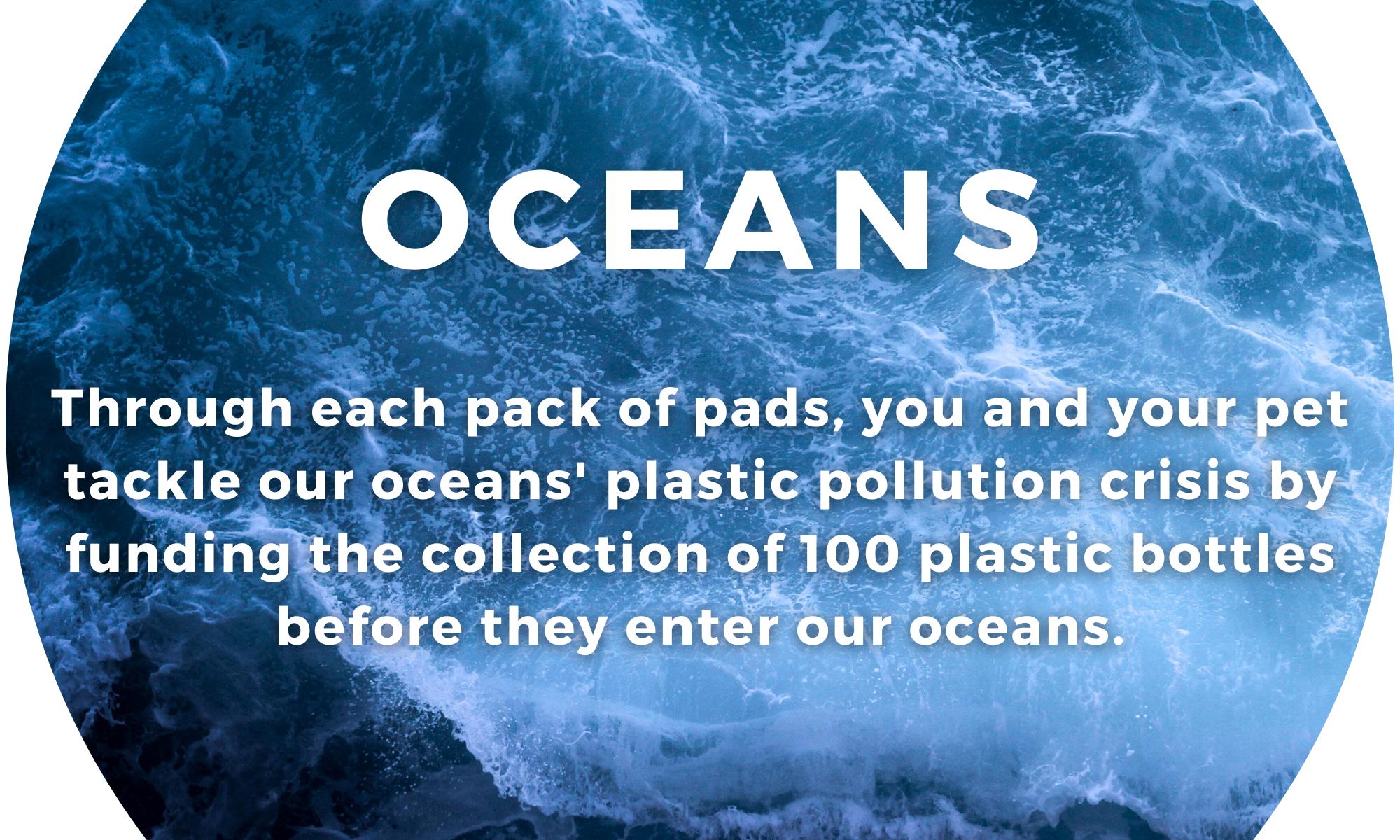 For Life in Our Oceans
These washable pet incontinence pads belong to the Oceans Impact Sphere.
On top of being a reusable item, each pack of pads funds the collection of 100 ocean-bound plastic bottles to stop plastic pollution.
This is done through our collaboration with Ocean Co.
Find out more about your dog's legacy and Impact Spheres here.
Very useful
I bought these about 3 months ago and use them every day and they get washed every day sometimes twice, unfortunately, but they really work and protect the soft bed that they cover which is much more difficult to wash.
I would highly recommend these for anyone with an old dog.
Also I use washing liquid and softener that is automatically added in my machine and then I tumble dry on a gentle mode and they are still as good as new
My little Border Terrier Pip, 13 years old
They work. Pip has now become incontinent. Vat took her urine sample, it had blood in and she may have kidney disease. Back there on Friday. Only thing I'd say is, could they be thicker, more absorbent and could you move on to washable nappies?
Perfect for my elderly dog who gets caught short!
Really pleased with these mats. Very well made and dry quickly after washing.
Bravo Zulu
Bonnie dog, a 14yr old collie/lurcher cross (with added saluki !) has slept on our bed from puppydom. Following a suspected mini stroke some weeks back, she has occasional incontinence.
These pads really work .No more stripping the bed. Bonnie was a bit dubious initially but now accepts the pads.
The piccie shows Bonnie in her neighbourhood watch position!