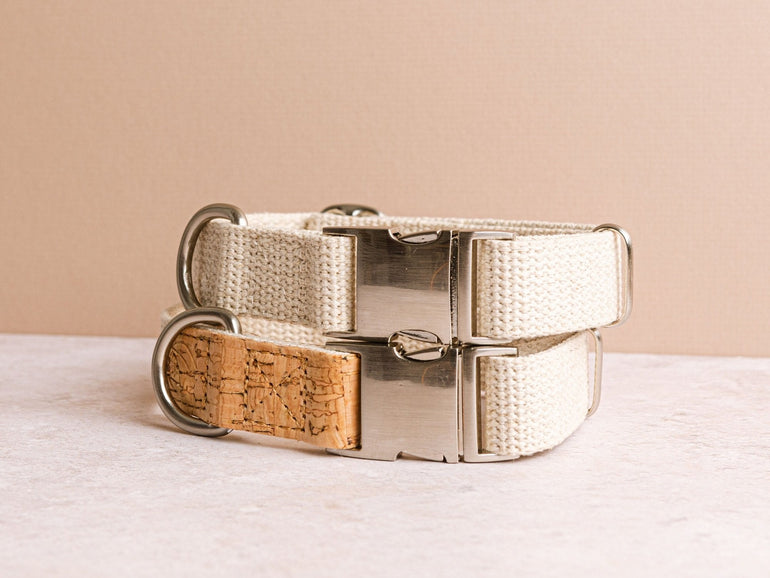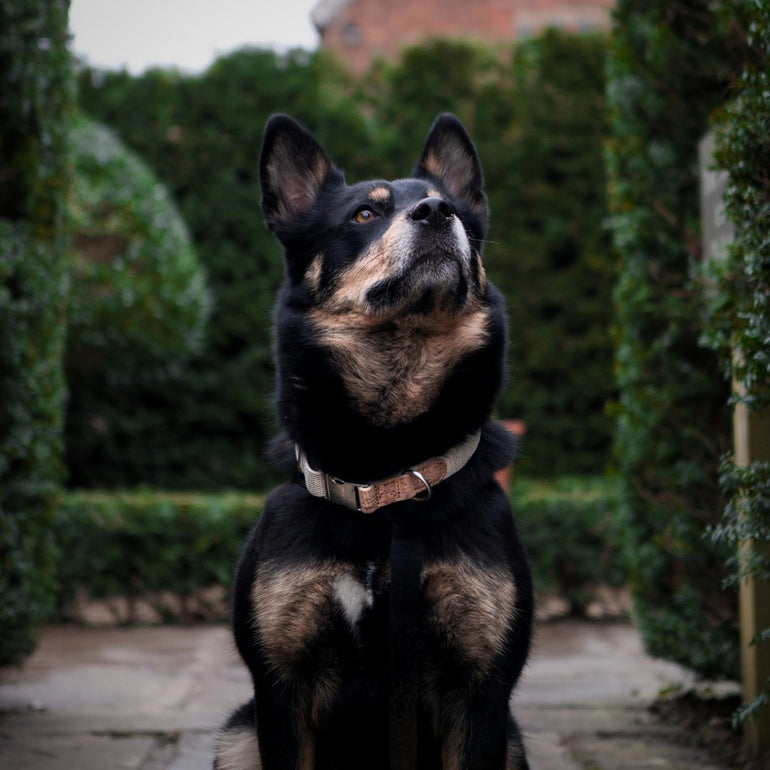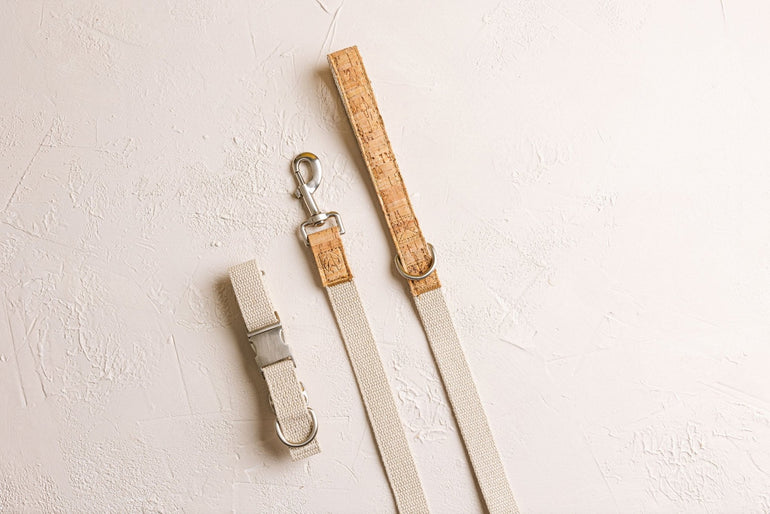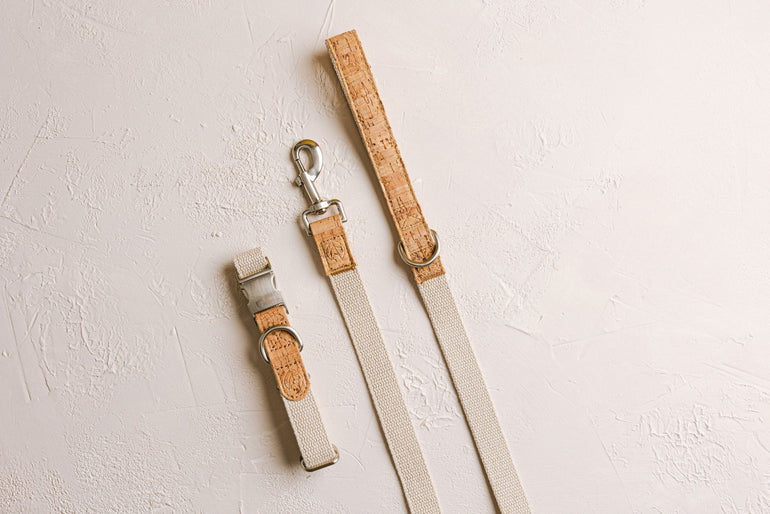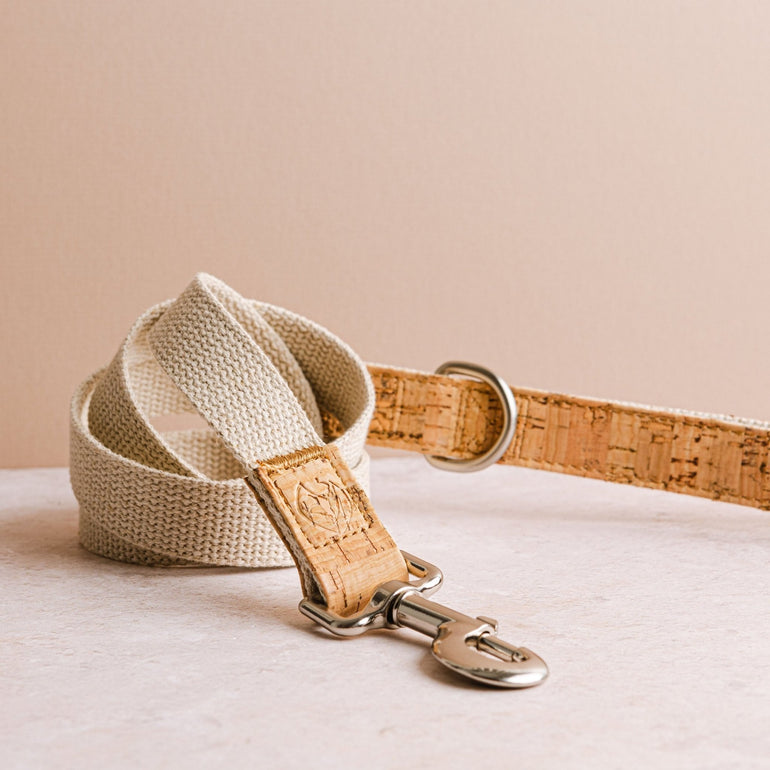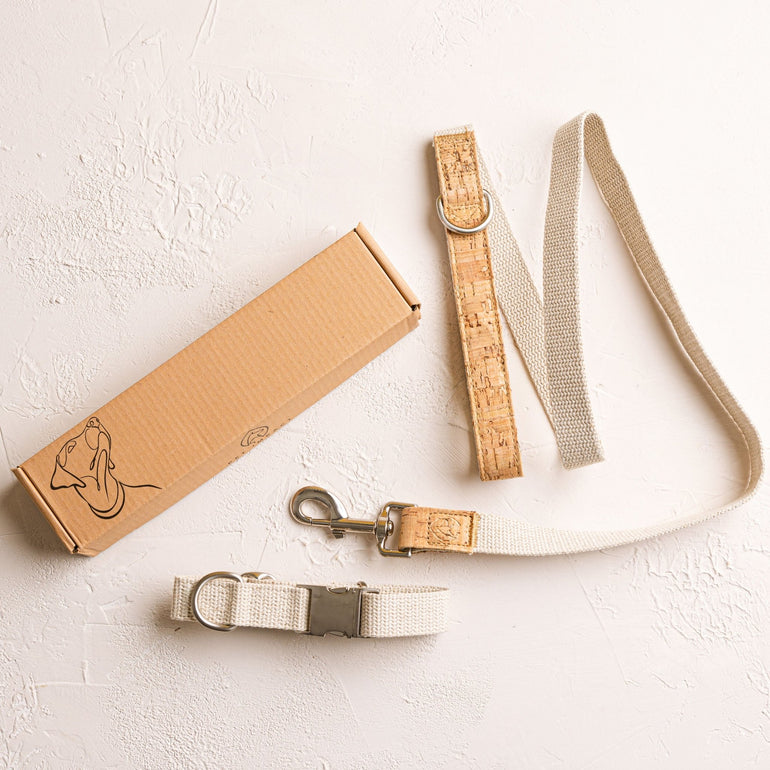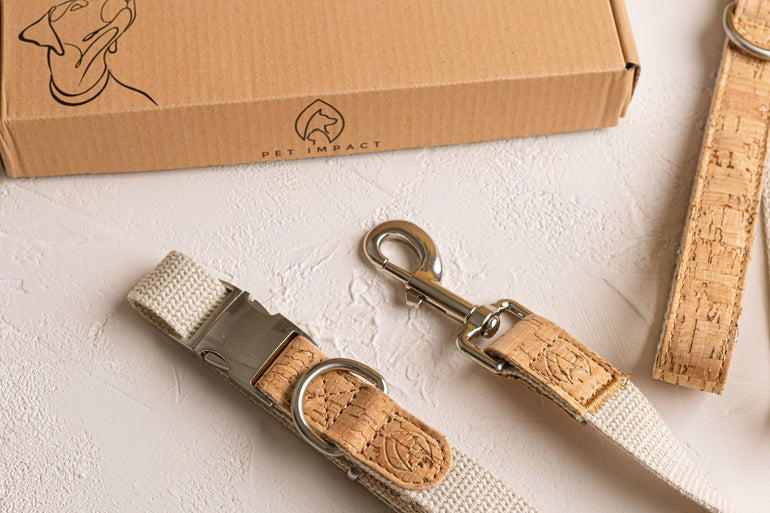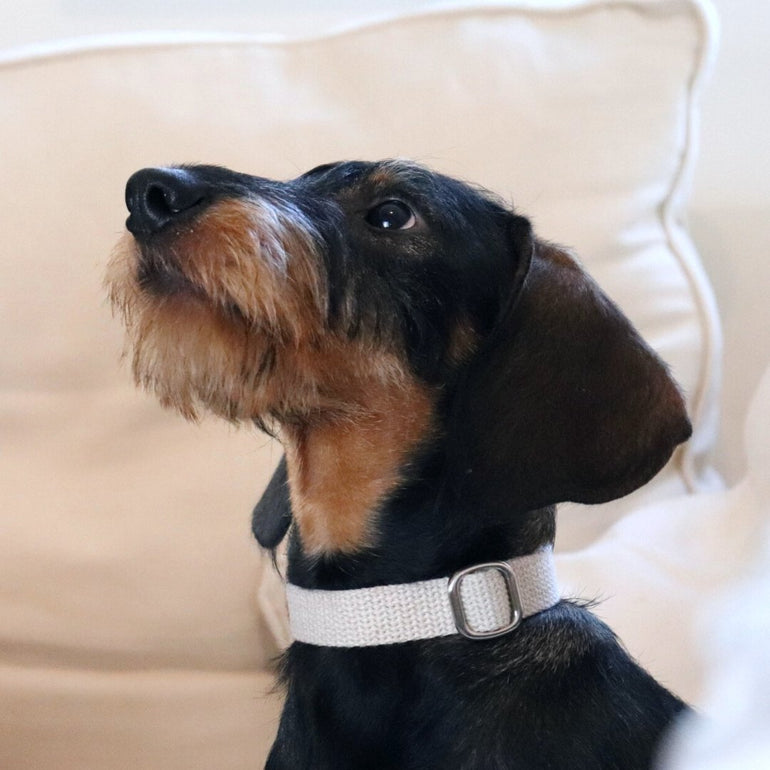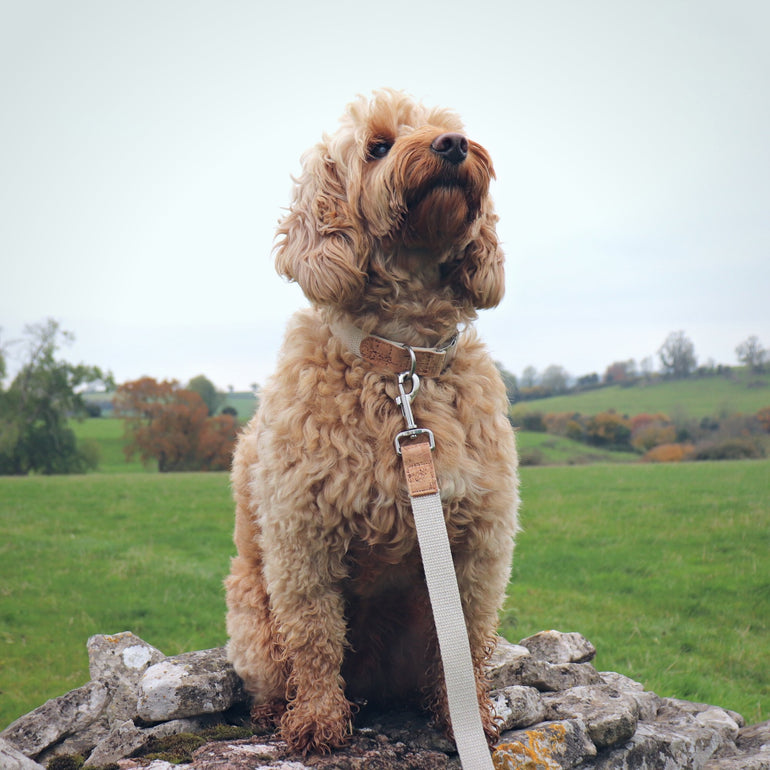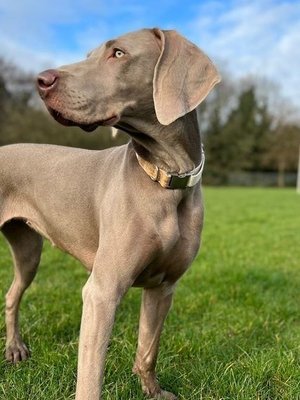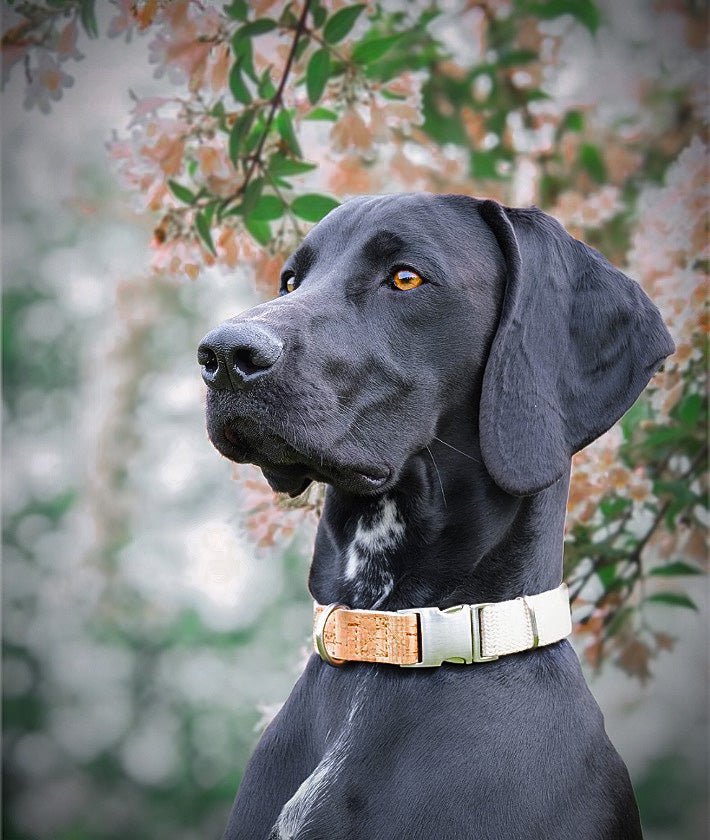 £14.99
Regular price
£24.99
off
Combining Luxury And Sustainability
The perfect "going out" collar and lead for a summer stroll down town or fancy night out at your favourite pub.
Your dog's contribution to protecting our planet - plastic free & made from two highly sustainable materials - your pooch will be sure to turn some heads.
A luxurious, perfect fit for your dog - easily adjustable strap.
Soft and gentle for maximum comfort - Anti-microbial, hypoallergenic, resistant to UV light & salt water.
Maintaining convenience and safety - speedy quick-release buckle, a swivel clip on the lead, and easily hand washable.
We're always re-evaluating and improving our products. While a popular choice, we've unfortunately had reports of the cork flaking off over time, exposing the cork's base fabric underneath. This doesn't affect their functionality - it's merely an aesthetic change.
But as part of our commitment to transparency and waste reduction, rather than throw them away, we're selling the remainder at cost price to reflect this minor defect, before modifying our next batch!
---
Each collar and lead helps stop climate breakdown through action in support of ethical pet insurance.
Find out more below.
Hemp Collar and Lead Set
£14.99
Regular price
£24.99
What Size Should I Get My Dog?
Size guide (neck measurement):
SMALL : 25 to 37cm / 9.8 to 14.5 inches (small breeds)
MEDIUM : 33 to 49cm / 13 to 19 inches (medium to large breeds)
LARGE : 39 to 60cm / 15.5 to 23.5 inches (large to giant breeds)
All leads are 1.2 metres long.
Small collars and leads are 2cm in width.
Medium and large collars and leads are 2.5cm in width.
Why Hemp?
Hemp is famous for being one of the most sustainable fibres around – and for good reason.
It grows in a range of environments, it grows incredibly fast, absorbing enormous amounts of carbon dioxide (4x times more CO2 than the average tree!) and is naturally pest-resistant meaning fertilizers and pesticides are rarely required.
It supports soil health by returning up to 70% of the nutrients it takes back into the soil and its strong roots prevent soil erosion.
It can produce up to 250% higher yield than cotton on the same amount of land and requires up to 4 times less water. It is also one of the strongest and most durable fibres there is, being 10 times stronger than cotton!
Why Cork?
Cork is a lesser-known sustainable material but confers enormous environmental and socioeconomic benefits.
It is harvested by peeling the bark off cork oak trees which are native to the Mediterranean region and provides a vital source of income to its local communities.
Since the trees are not cut down to harvest the cork, they provide a vast CO2 store. In fact, harvested trees absorb up to 5 times more CO2 than non-harvested trees to aid the regeneration process – how cool is that?
They have an critical role in regulating water cycles, preventing desertification and to top it off, they are considered one of the most biodiverse environments in the world, with plant diversity reaching 135 species per square metre! Many endangered species such as the Iberian Imperial Eagle, Iberian Lynx and the Barbary Deer depend on them for survival.
Saving The World Never Looked So Good
Quality Your Dog Deserves
Resilient, durable, anti microbial, hypoallergenic resistant to UV Light
Will not deteriorate in salt water
Strong and sturdy metal parts, including a swivel clip on the lead
No Artificial Dyes = Natural Hemp Colour!
Easily hand-washable and can take a good scrubbing
Material will not fray following washes
Will likely darken over time while maintaining its natural look
Not suitable for machine wash due to metal buckle
Superb!!
This is the second set of collar and lead that I have bought from you, and I also bought just the lead for a friend. It's so well made and is safe and really nice to handle, as well as being super comfortable for the dog. Really appreciate your ethics and great service. Many thanks. Will recommend to others.
Very very nice
This is a beautiful dog collar. Really lovely made but l would choose not to use on a muddy walk. Worth getting though, my dog looks a real classy lady with it on.
Great collar and lead
Love this collar and lead set, looks really nice and even better that it is sustainable!
Beautiful hemp collar
Beautiful soft collar perfect for my greyhounds indoor collar. Love that its cruelty free and the packaging is completely plastic free. Would 100% recommend. Really easy to tighten/ loosen. He seems very comfortable wearing it.
I absolutely rate your quality, ethics, service and the products I have received. One note - I bought a collar and lead, cork and hemp for a small dog and my one note is that the buckle on the collar is quite heavy. I love it though, but I hope that is useful feedback. Thank you
For Our Changing Climate
These collars and leads belong to the Climate Impact Sphere.
They come accompanied with a simple step by step guide and our personal support so you can:
1. Check if your pet's insurance company is funding climate damaging corporations (e.g. fossil fuel companies).
2. If so, learn how to source an ethical pet insurance provider instead.
3. Seamlessly and easily switch to an ethical pet insurance that offers just as good (if not better) cover for your pet, plus no climate damage!
*we are in the process of finalising this guide and the added support - this will be available soon!
Find out more about your dog's legacy and Impact Spheres here.