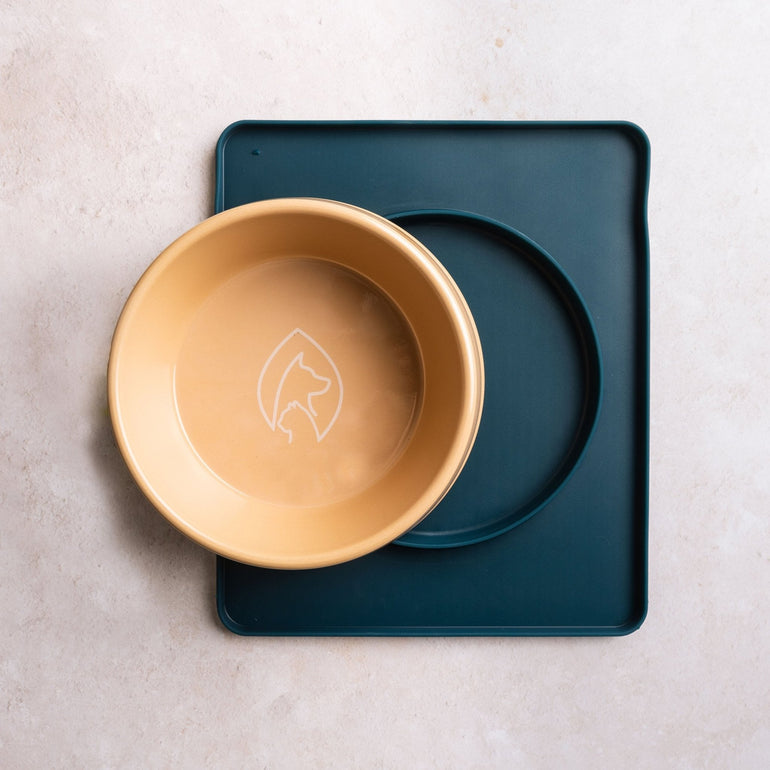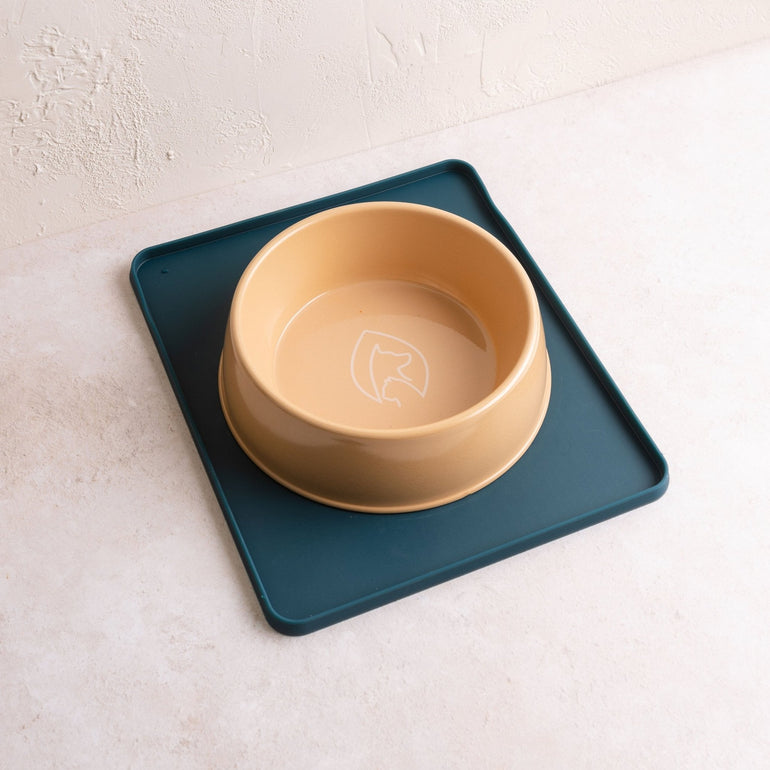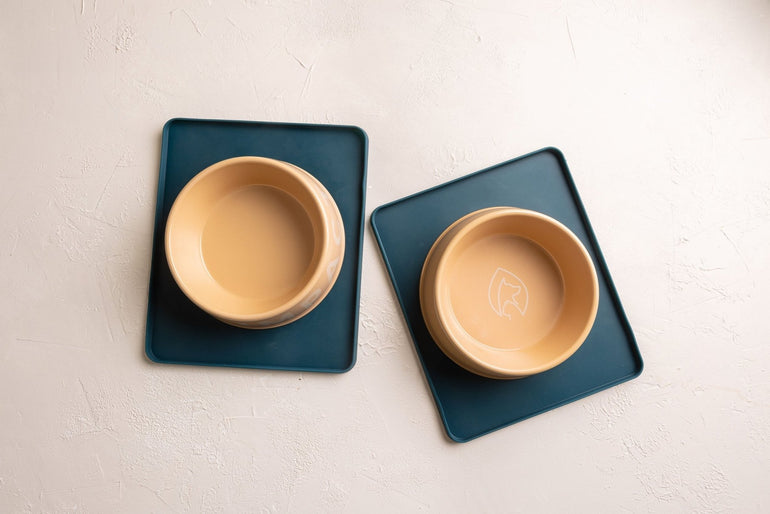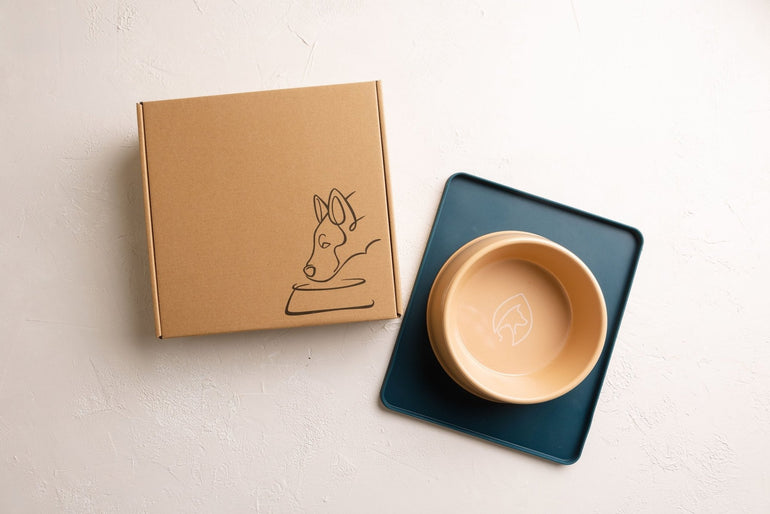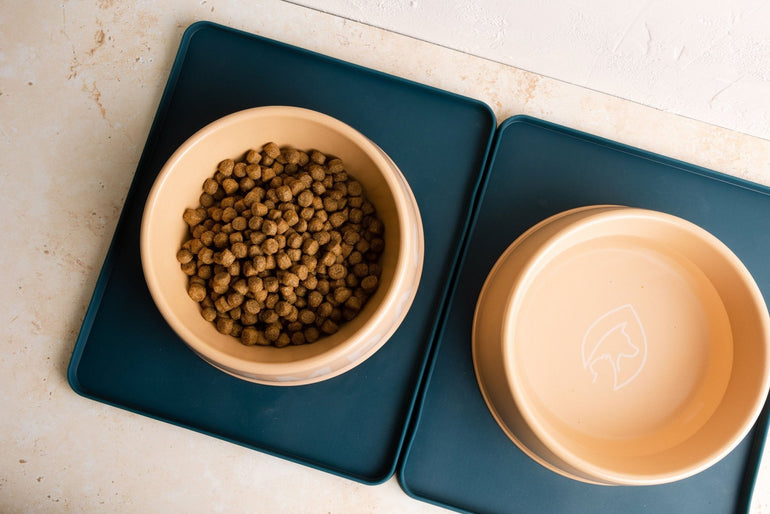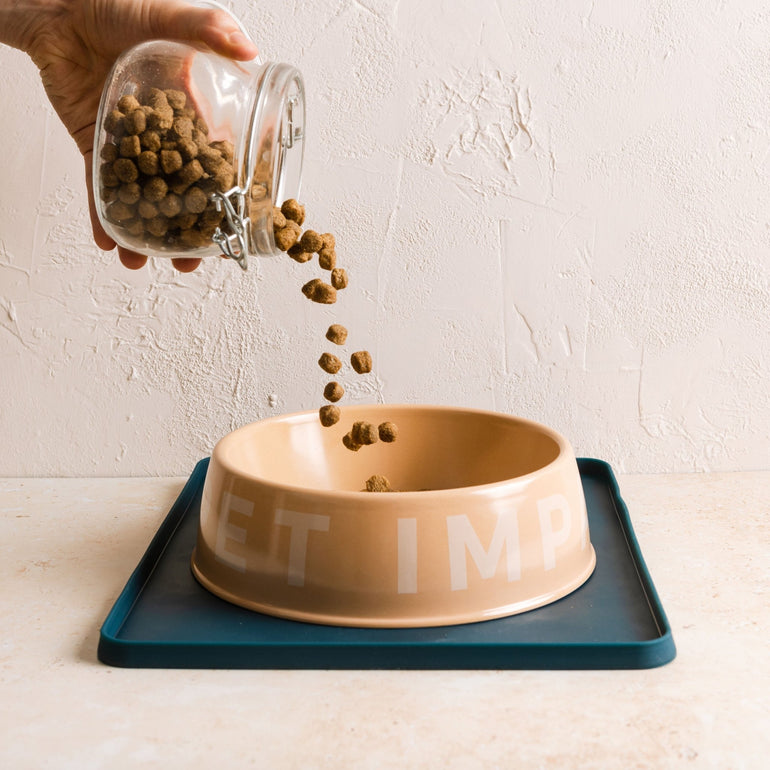 Bamboo Fibre Bowls & Base Mats
£15.99
Regular price
£17.99
off
Stylish, functional and sustainable.
Bowls that will make your home look good.
Made with bamboo fibre, corn-starch and held together by 100% food-safe melamine resin
Accompanied with a durable silicone mat to hold bowls securely in place
Minimise mess and keep your home looking smart and clean
---
Natural Renewable Resources
This bowl helps stop climate breakdown through action in support of ethical pet insurance.
Find out more below.
Bamboo Fibre Bowls & Base Mats
£15.99
Regular price
£17.99
Size Guide
Getting the perfect fit for your furry friend
SMALL - 15cm Diameter, suitable for: Toy & Small Dog Breeds, Cats, and Puppies
MEDIUM - 18.5cm Diameter, suitable for: Medium to Medium-Large Dog Breeds
LARGE - 23.5cm Diameter, suitable for: Large to Giant Dog Breeds
Frequently Asked Questions
Are the bowls and mats dishwasher safe?
We're not all about good looks! Our BPA-free bowls and custom mats are dishwasher-safe, so no hand-washing required, unless you choose!
I've never bought bamboo fibre products before, what is it like as a material?
We usually describe them as somewhere between plastic and ceramic! Our bamboo bowls (including our slow feeder) are incredibly durable and long-lasting, much like plastic. However, they are similar to ceramic in that they should be treated with some care! Due to the rigidity of the bamboo fibre, they aren't unbreakable. If knocked or dropped at a bad angle on a hard surface, a chip or crack may occur. However, we still believe it's worth making them from these unique materials as they confer similar functionality and durability benefits as plastic but rely primarily on renewable resources (rather than finite fossil fuels).
What size should I get my dog?
Small bowls suit puppies and small/toys breeds, medium bowls are best for medium sized breeds, such as cockapoos or collies. Large bowls are perfect for large and giant breeds, such as labradors up to great danes. Please view the "size guide" above for more detailed measurements!
Sustainability & Product Info
Our bowls are made with 50% bamboo fibre and 30% corn-starch, bound together with a 100% food grade safety tested melamine binder.
Bowls are manufactured in China, where the raw materials are sourced from as well.
How are you and your dog helping our planet?
Bamboo is a renewable that grows in abundance and is the fastest growing plant on the planet. It absorbs huge volumes of carbon dioxide (twice that of trees) in its growth, and similarly releases lots of oxygen (up to 30% more than most plants and trees!). It is also a hardy resilient plant that does not require pesticides. After harvesting the bamboo does not die, but instead regenerates from its roots, so it doesn't need to be replanted which helps preserve soil health.
Corn-starch is another natural material which is easy and safe to grow and produce. Like bamboo, it absorbs carbon dioxide and releases oxygen during its growth. It also requires 65% less energy to be produced than conventional fossil fuel based plastics. Since it is a plant, it does not contain toxic chemicals such as BPA or phthalates.
Ethically made with a BSCI compliant partner in China, where 80% of the world's bamboo is grown. Being BSCI compliant means they have worked hard to meet high social and environmental standards set by an independent third party.
Zero-plastic packaging. This bowl is packaged in a compact, recyclable cardboard box.
What do we need to improve on?
Bamboo fibre products are not yet recycled, meaning these bowls cannot be recycled at the end of their life / if they break.
Using melamine resin is needed to hold the bowl together, but this means the bowls are no longer 100% plant-based and will not "naturally breakdown" as such. We are looking into alternative materials as there are currently no plant-based resins that will be strong enough to keep this bowl functional and affordable.
Add a touch of style and sustainability to your home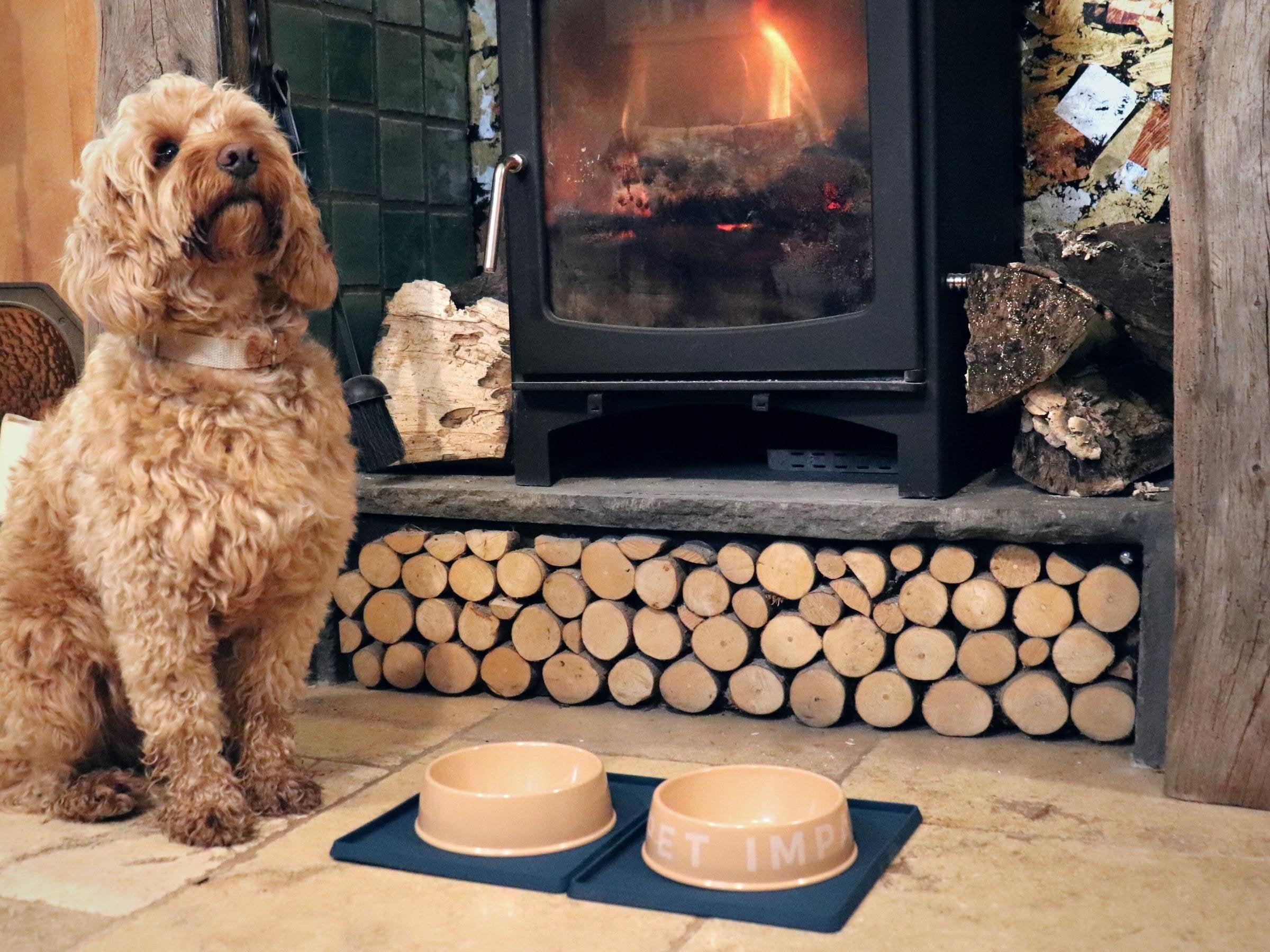 We Know How Messy Dogs Can Be!
Our dogs can get pretty excited at their food and water bowls!
The accompanying protective silicone mats with your bowls mean less cleaning up after your pet!
Specially designed to hold your dog's bowl in place during intense eating or drinking
Thick, durable and dishwasher safe!
An elegant fit for any cosy home:
Custom built thick silicone mat to hold bowls securely in place and protect the floor from spillages - great for energetic eaters!
Helps keep meal times tidy
Strong, durable and long lasting materials
Easy to clean and dishwasher safe
Smooth finish to bowls
Light but sturdy
Certified FDA and EU Regulations human-grade food safe
BPA-free
Plastic-free packaging
Excellent Customer Service!
I have a Frenchie and she is messy and would chase her bowl around, having tried many alternatives I happened upon these bowls and mats and loved that they are sustainably made. I've actually had them for a log time (we have two) but managed to break them both within a few days of each other, I got in touch via the chat function, had an almost instantaneous response and they were more than happy to help me to buy replacement bowls only, which I was able to do straight away and they arrived in not time all. I highly recommend the product and the company.
Perfect set, looks lovely too
So glad I bought these bowls and mats. The mats keep the bowls in place and catch the kibble and water my dog spits out. Love the colour and style too, looks great in the kitchen, easy to clean, really happy with them.
Medium Dog bowls & mats At last a product that stops our dogs pushing their bowls around quality is good . I recommend these especially the large bowl for water, the bowl fits neatly over the ridge on the mat . Highly recommended
A handy design for our cat.
The lipped mat is very helpful in keeping "some" of the water off the floor. The bowl is unnecessarily large but doesn't seem to bother the four legged furry fella! A sensible product and a necessary purchase.
Perfect bowls and mats.
These are just the job, very happy with them and the dog loves them too.
For Our Changing Climate
These bowls and mats belong to the Climate Impact Sphere.
They come accompanied with a simple step by step guide and our personal support so you can:
1. Check if your pet's insurance company is funding climate damaging corporations (e.g. fossil fuel companies).
2. If so, learn how to source an ethical pet insurance provider instead.
3. Seamlessly and easily switch to an ethical pet insurance that offers just as good (if not better) cover for your pet, plus no climate damage!
*we are in the process of finalising this guide and the added support - this will be available soon!
Find out more about your dog's legacy and Impact Spheres here.